Quinto album de los australianos tras el rompedor, y fabuloso, Diorama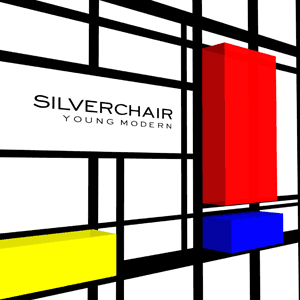 Sinopsis
1. Young Modern Station
2. Straight Lines
3. If You Keep Losing Sleep
4. Reflections of a Sound
5. Those Thieving Birds, Pt. 1/Strange Behaviour/Those Thieving Birds, Pt.
6. Man That Knew Too Much
7. Waiting All Day
8. Mind Reader
9. Low
10. Insomnia
11. All Across the World


Daniel Johns, voz, guitarra, piano
Christopher Joannou, bajo
Ben Gillies , bateria.

Crítica


Puntuación
del crítico: 8

Y llego el sucesor de Diorama, casi 5 años despues, y recuperado el cantante Daniel Johns de sus dolencias físicas.
Y nos entregan un trabajo que sigue la senda del anterior, pero totalmente enraizado en estructuras pop, rebelandose contra la dureza plasmada en anteriores trabajos, y que termina haciendonos olvidar a los Silverchair nacidos del grunge con la angustia juvenil como bandera.
Abrimos con "Young Modern Station", con un tono mas pop, con toques de guitarras distorsionadas, pero un ritmo mucho mas electrico y bailable, y la voz de Johns menos melodramática de lo normal, que se une de manera elegante y sencilla al single "Straight Lines", un tema de una simpleza encomiable, que rescata de "Diorama" el uso de los mantos orquestales, pero sin el barroquismo de algunos momentos del anterior trabajo. En la simplicidad esta muchas veces la belleza.


"If You Keep Losing Sleep" nos trae todo lo contrario, desvarios orquestales, insinuaciones a Queen, mostrándonos la versión mas desquiciada de los australianos, y haciendo un guiño a los Beach Boys..
Me encanta "Reflections of a Sound", pop sin complejos, cargada de voces cristalinas, y con el piano siendo un protagonista mas, haciendo mas obvia la importancia de los arreglos, y llegan a recordarme en cierto momento a los Manic Street Preachers mas joviales.
Otra gran cancion es "Those Thieving Parts", en el que en clave de balada, Daniel Johns se mueve en los registros que tan comodo se siente, entregandonos un comienzo de cancion relajado, y sumamente emotivo. Pero de ahi saltan a una parte mucho mas movida, en la que brilla la ausencia de guitarras duras, y se retuercen en cambios y cambios, que te despintan hasta dudar si estas en el mismo tema, hasta que vez que esta se compone de 3 partes, como si movimientos se tratara, y te devuelven a la belleza del comienzo de la canción.


"Man That Knew Too Much" sigue la senda descaradamente del pop mas genuino, con cierto toque británico. Supongo que si le pones esta cancion a un fan de Silverchair que no hubiera escuchado "Diorama", no los reconocería, pero es un gran tema, con una chuleria en la manera de cantar de Johns, que borra de un plumazo la imagen de niño atormentado a la que nos tenía acostumbrado.


La sombra de los Predicadores galeses se me vuelve a aparecer en "Waiting all day", pudiendo esta aparecer perfectamente en el ultimo hasta el momento "Lifeblood", tal vez por el tono melancolico de la cancion, y lo elegante de los arreglos.
"Mind reader" es otro energico ejercicio de rock de bajo octanaje, que muy al estilo de Queens of the Stone Age, nos entrega su estribillo mas práctico y sencillo en lo que llevamos de disco..
Arriesgada sigue siendo la propuesta de "Low", pop sin etiquetas, asi como "Insomnia" con un tono circense y burlon, y con un Johns melodramatico y en algunos momentos irreconocible.
"All across the world" cierra el disco, y sigue la linea de las dos anteriores, muy teatral, llena de arreglos y coros, incluidos niños.
Lo que finalmente nos deja un disco rupturista, como lo fué "Diorama", pero que los separa aun más de su imagen de clones de los iconos del grunge, y los mete directamente en otra liga, mas comercial, más accesible, que bebe de otras fuentes (como los Beatles o los Beach Boys mas pasados de rosca) que no se si sus fans mas aguerridos estarán dispuestos a aceptar. Creo que están en plena madurez compositiva, si bien su anterior trabajo me parece una joya irrepetible.

Ficha de Disco enviada por
pitopocho
el 15 de Mayo de 2007
video
visitantes