A falta de nuevo disco oficial, nos conformamos con éste acústico...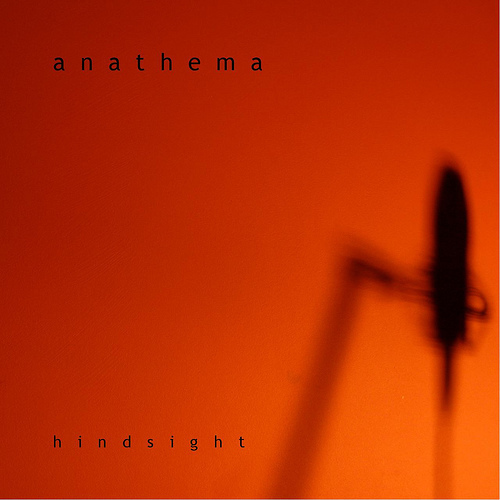 Sinopsis
1. "Fragile Dreams" - 5:30
2. "Leave No Trace" - 4:52
3. "Inner Silence" - 3:40
4. "One Last Goodbye" - 6:03
5. "Are You There?" - 5:18
6. "Angelica" - 5:00
7. "A Natural Disaster" - 6:20
8. "Temporary Peace" - 5:10
9. "Flying" - 6:27
10. "Unchained (Tales Of The Unexpected)" - 4:18

* Vincent Cavanagh - Voces, Guitarra
* Daniel Cavanagh - Guitarra principal, piano, teclados
* Jamie Cavanagh - Bajo
* Les Smith - Teclados
* John Douglas - Batería
* Lee Douglas - Voces

Cello: Dave Wesling

Crítica


Puntuación
del crítico: 8


Mientras los de Liverpool siguen dandole vueltas al disco que se supone que se llama Horizons, que a este paso debe ser una obra maestra por lo que me están tardando, nos regalaron hace poco este aperitivo en forma de relectura de grandes clásicos suyos.
Como siempre, lo peor de estas cosas son las comparaciones con los originales, pero hay que huir de ellas y disfrutar de otros enfoques de canciones que tanto te han aportado.
Tambien tenemos por otro lado la discusión acerca de porqué este tema no se ha incluído y este otro sí, pero es una discusión inutil porque no estás en nuestras manos. Serán los temas que han juzgado más apropiados para este formato, o los que mas les lleguen al alma.
Y el nuevo formato es sencillo, guitarras acústicas, pianos y teclados, baterías minimalistas (en algunas ni aparece)
"Fragile Dreams" pierde potencia y velocidad y gana en delicadeza, viendose acortada ligeramente, y "Leave no Trace" no difiere demasiado de la original salvo el omnipresente cello que juega al mismo nivel que el resto, y que la batería es eliminada; con "Inner Silence" consiguen emocionarme como ya hicieron en "Alternative 4", es un tema demasiado hermoso como para que no les salga una maravilla, aún quitándole la distorsión....


Y "One last Goodbye" ... es inmejorable en su versión original, porque es tan absolutamente conmovedora que solo ofrecen otro enfoque, menos épico, más intimo, pero igualmente bello. El piano de Danny, la acústica y la voz de Vincent, y poco más, quitando el cello que aporta un sutil toque justo para que te de un escalofrío en la espalda. En este formato están presentándola actualmente en vivo, y es ciertamente impactante.


Si con algún tema de este Hindsight me encuentro con que prefiero la versión al original, es con "Are you there". Sencillamente perfecta. La acustica acompañando la suave voz de Danniel Cavannagh, algo de teclados y de voces corales de fondo. "Angelica" le sigue , tampoco distanciandose demasiado de la original de Eternity, realmente le aporta poco, solamente el hecho de estar acústica.


Nunca he sido muy fan de "A natural disaster" (ojo, del tema, no del disco). No se si será por la voz de Lee Douglas que no me apasiona, o por la canción en sí, pero vamos, el caso es que aquí tampoco ha conseguido cautivarme. Al menos el cello de Dave Wesling le da un toque más elegante. En "Temporary Peace" sustituyen la guitarra inicial por las teclas, que le dan un estilo un poco mas setentero, pero tampoco se convierte en una canción muy diferente, quitando, de nuevo, la inclusión del cello. La verdad es que me encantaría saber tocar este instrumento.


Otra que suena a gloria es "Flying", a la que le añaden lo que parecen bandurrias y la bajan de tiempo levemente. El solo, obviamente, lo largan con una guitarra clasica.
Y cierran con Unchained (Tales Of The Unexpected), tema nuevo que tampoco me colma de gozo. Es anecdótico, de perfil sencillo, algo óscuro, y poco o nada rescatable en directo...
Pués nada, Hindsight es un bonito regalo a los fans que llevamos años siguiendoles, aportandonos otra visión sobre temas mil veces escuchados, y sirviendo de paso previo a un supuesto disco que lleva forjandose demasiado tiempo.

Ficha de Disco enviada por
pitopocho
el 19 de Mayo de 2009
IMAGENES
visitantes