HEROES OF RUIN se sirve del sistema StreetPass para crear un ingenioso juego de intercambio de objetos denominado "Traders Network", donde los jugadores pueden comprar y vender elementos poderosos y poco comunes que se hayan conseguido durante la partida. El juego contará con un inventario en constante variación que se actualizará mediante el intercambio de datos entre consolas que se crucen en público.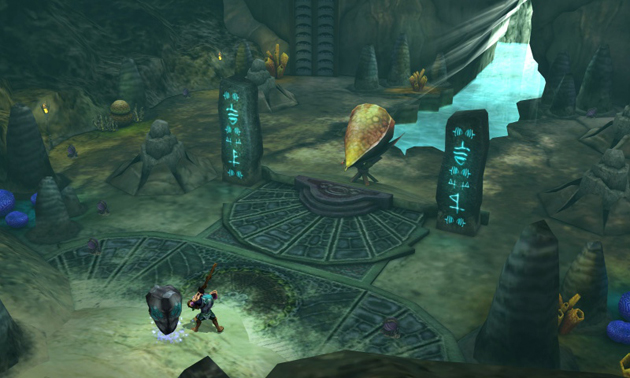 Tanto las fortalezas como las habilidades de los personajes se podrán mejorar ostensiblemente a través del acceso a objetos de otros jugadores. Además, HEROES OF RUIN saca partido de la tecnología SpotPass que recompensará a los usuarios con elementos o desafíos únicos a través del acceso a internet en puntos de conexión inalámbricos o redes de tipo LAN. En la comunidad y el sitio web oficial de HEROES OF RUIN se recompensará a los jugadores con desafíos y nuevas misiones diarias disponibles para completar en el juego.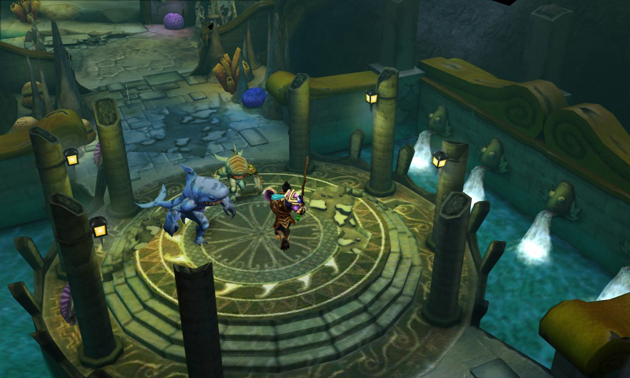 La funcionalidad de este espacio como red social permitirá que los jugadores lo utilicen como una plataforma para conocer a otros usuarios, con los que poder intercambiar ideas, objetos y formar equipos para el juego.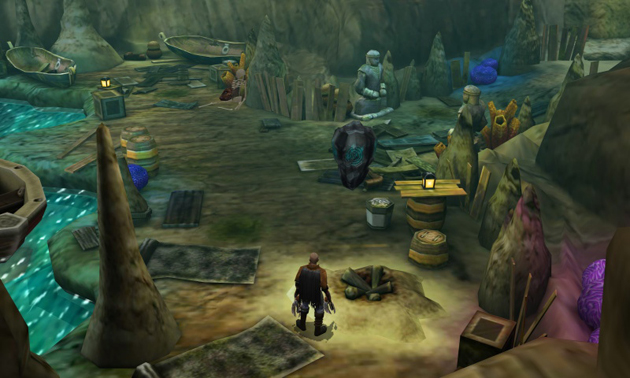 HEROES OF RUIN desafía a los jugadores a desarrollar su propia aventura, uniendo sus fuerzas con otros héroes a través de una competitiva modalidad mulitjugador de fácil conexión/desconexión o aventurarse en el juego en solitario.

Los usuarios se sumergirán en un explorar y luchar a través de una serie de salvajes y dinámicos escenarios, descubriendo recorridos y rutas cada vez que jueguen. Repleto de extrañas y mortales criaturas, estas peligrosas tierras pondrán a prueba las habilidades tácticas y de combate de los jugadores, en su intento por mejorar a su personaje, coleccionando botines, armas y armaduras con las que equiparse en su aventura.



Argumento:

Tras una devastadora guerra de más de cien años, varios nobles surgieron de la batalla para establecer un débil periodo de paz. Esta paz ha vuelto a ser perturbada cuando el noble Ataraxis, gobernante de Nexus, ha sido víctima de una letal maldición. El noble ha lanzado un llamamiento prometiendo una recompensa más allá de todo límite a los valientes que logren encontrar una cura.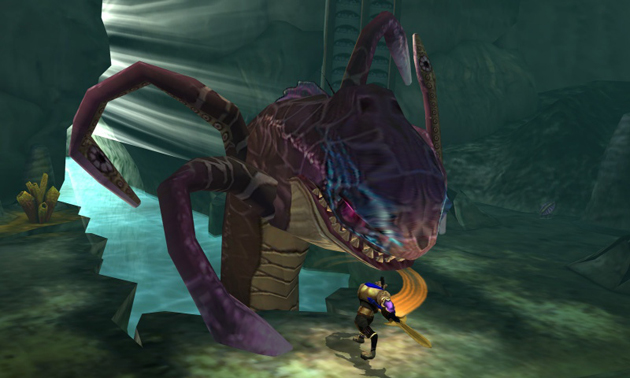 Cuatro mercenarios, cada uno con sus destrezas, debilidades y motivos, han respondido a tal llamada. Uno de ellos es capaz de invocar conjuros prohibidos que desatan la muerte, otro domina todo un arsenal de pistolas y bombas para destruir lo que se ponga a su paso, el tercero puede mermar la fuerza de todo un ejército con su valerosa espada y el último posee una fuerza inconmensurable que libra a través de sus brutales y afilados puños.



Características principales:

• CREA UNA TEMIBLE ALIANZA: Únete a otros héroes locales y online en un inigualable modo multijugador de 4 jugadores en el que podrás entrar o salir en cualquier momento.

• COMUNÍCATE CON TUS COMPAÑEROS: Chatea online con tus amigos, para sincronizar los ataques, con el micrófono de la consola 3DS.

• DESARROLLA TU PROPIO MERCENARIO: Elige entre cuatro potentes clases y mejora tu personaje con nuevas habilidades de combate, armas y armaduras.

• EMBÁRCATE EN UNA AVENTURA PERSONAL: Explora y lucha en escenarios dinámicos que te ofrecerán una experiencia personalizada cada vez que juegues.

• EXPERIMENTA ALGO NUEVO CADA DÍA : Pon a prueba tus habilidades de combate y consigue recompensas por aceptar nuevos desafíos, que se descargarán diariamente en tu consola Nintendo 3DS mediante SpotPass™.

• Colecciona e intercambia objetos: Más de 80000 armas, armaduras y objetos por descubrir.

Personaje:

EL PISTOLERO: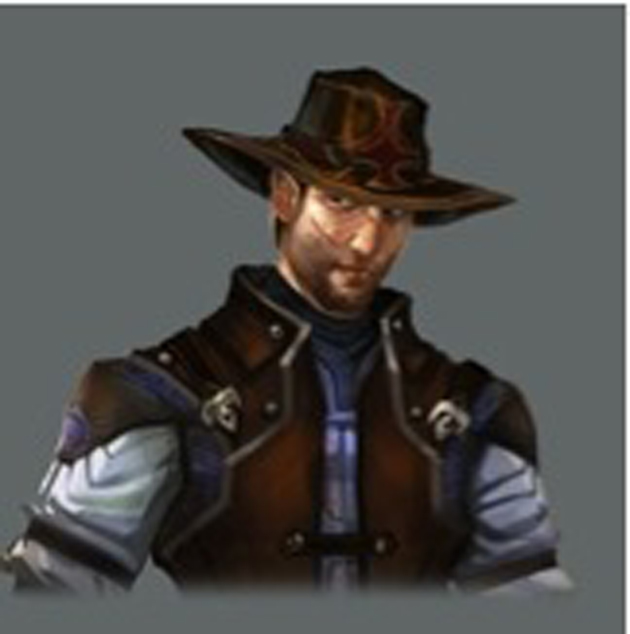 Trasfondo: Un ex criminal que ahora se dedica a vagar por el mundo y cuyas acciones se ven siempre empujadas por una enorme deuda que aún tiene que pagar. Busca riquezas, lleva pistolas, lanza bombas y es un luchador de lo más evasivo.




Atributos: El pistolero destaca en los ataques a larga distancia. Sabe cómo asegurarse de mantener la distancia y de cómo volver a recuperarla cuando los enemigos se acercan demasiado. Es rápido, preciso, mortífero y utiliza una gran cantidad de armas de largo alcance. Además de las armas de fuego, también lleva consigo explosivos incendiarios y otras herramientas para eliminar a los enemigos.



Escenarios:

Las Tumbas de Coral:

Originariamente un antiguo cementerio, las tumbas fueron posteriormente absorbidas por el mar. Debido a tal exposición estas zonas son una mezcla de bancos de corales, barcos procedentes de naufragios, edificios ocultos, además de restos y objetos flotantes que se arremolinan en la orilla al alcance de los oleajes. Las tumbas albergan ricas recompensas así como un extraño secreto enterrado para aquellos que se aventuren en estas zonas. Los que desconozcan los peligros que acechan, un desagradable destino les espera a manos de las criaturas que pueblan los diversos niveles.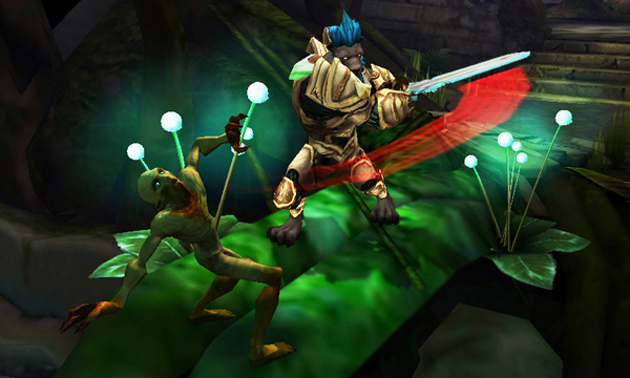 Los afloramientos de coral son comunes entre las estalagmitas, algunos pueden albergar tesoros ocultos donde el coral ha crecido cubriendo el botín. Otros suculentos restos se podrán encontrar en recipientes similares a una urna y objetos de formas diversas diseminados por doquier. Asimismo, en tu camino puede que también te encuentres con extrañas armas de las que se deshizo algún guerrero del pasado, por lo que deberías agudizar tu vista.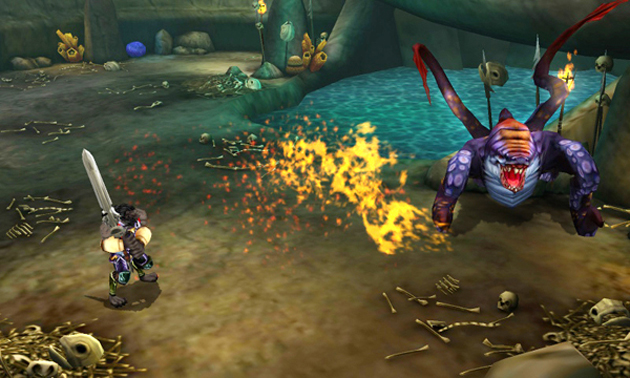 Para aquellos supervivientes del pasado y el presente que den con la entrada a las Tumbas de Coral se encontrarán con un santuario de bienvenida poco amistoso, para otros, tal y como indican los restos de esqueletos que verán a su paso, les parecerá un lugar para el descanso eterno.