DC Comics, editorial americana que publica los comics de Superman, Batman, JLA y demás, ha anunciado un movimiento sin precedentes en el comic-book americano, consistente en el relanzamiento de tooooodos sus títulos en Septiembre a partir del número 1, con equipos creativos nuevos, personajes rejuvenecidos y tramas más frescas. Todo destinado a conseguir a un nuevo público que pueda empezar desde cero las aventuras de los superheroes más longevos del panorama editorial.


Argumentalmente el relanzamiento se producirá a raiz de los acontecimientos de FLASHPOINT, miniserie de 5 numeros donde FLASH debe enfrentarse a una nueva realidad transformada debido a unos cambios en el pasado de uno de sus archienemigos. Parece que FLASH logrará su proposito, pero a costa de transformar el Universo DC por completo.


Desde el punto de vista editorial, parece que DC Comics quiere tomarle la ventaja a MARVEL después de muchos meses de estar por detrás de ésta en el ranking de ventas americano. La jugada parece de cualquier manera ligeramente desesperada y ha dado lugar a una gran conmoción entre los fans en internet, muchos de ellos avisando de que éste puede ser no un punto de comienzo, sino un punto perfecto para dejar de coleccionar las series de DC.


Poco a poco en los últimos dias DC ha expuesto un resumen del lanzamiento. 52 coleccionones con los personajes más detacados, algunos nuevos, algunos raros, con la característica de verse la mano de JIM LEE en toda la linea, tanto en el rediseño de los personajes como en la integración directa del universo WILDSTORM dentro del DC UNIVERSE.


A falta de algunas confirmaciones os ofrecemos el listado de lo que nos espera en Septiembre. La edición española de éste material aún no se ha concretado, presumiblemente será el año que viene en formatos aún por aclarar.


1. Justice League #1 por Geoff Johns y Jim Lee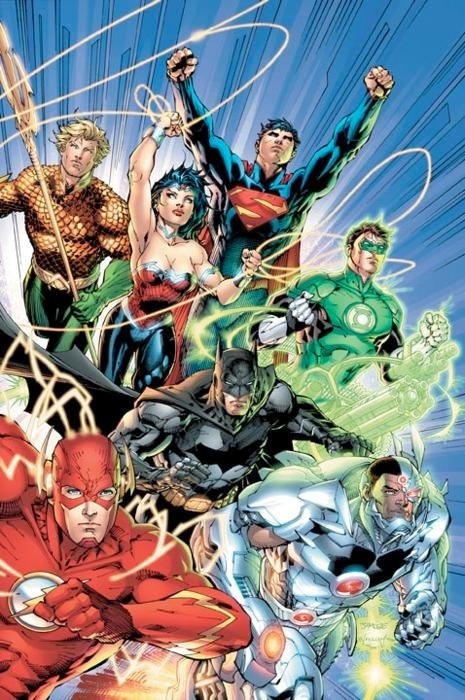 2. Justice League International #1 por Dan Jurgens y Aaron Lopresti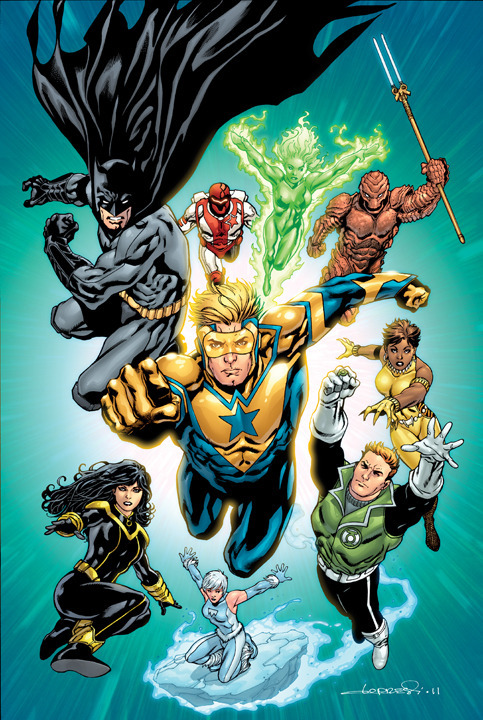 3. Teen Titans #1 por Scott Lobdell, Brett Booth y Norm Rapmund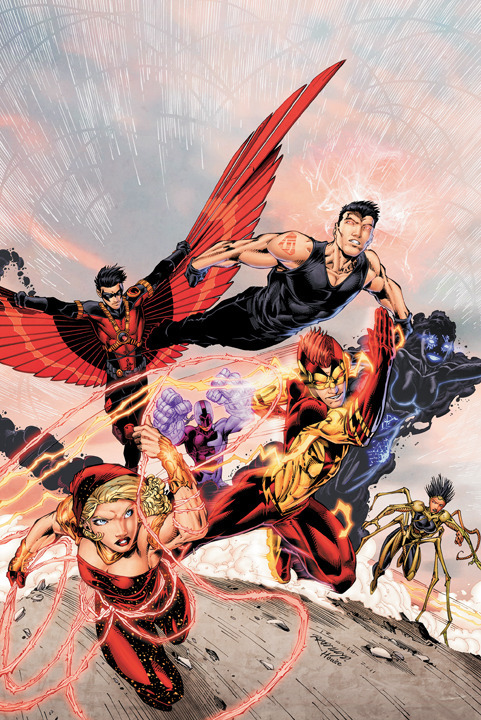 4. Suicide Squad #1 por Adam Glass y Marco Rudy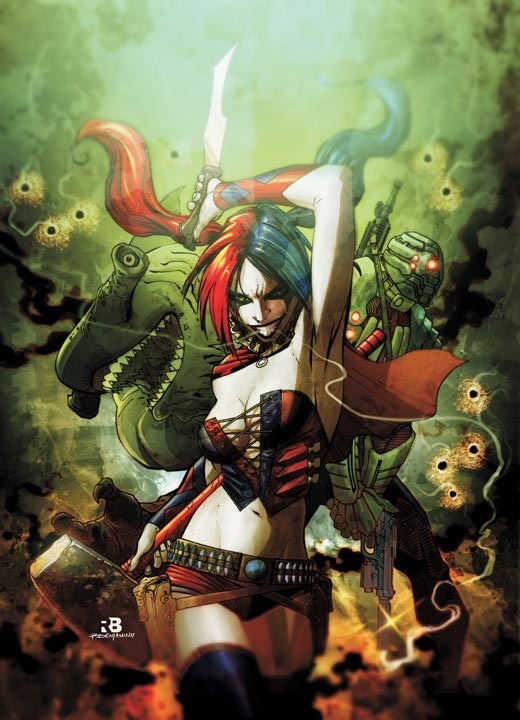 5. Action Comics #1 por Grant Morrison y Rags Morales

6. Superman #1 por George Pérez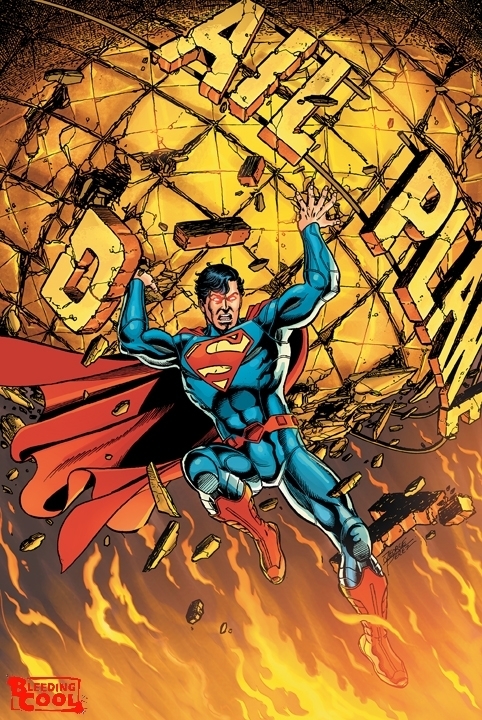 7. Superboy #1 por Scott Lobdell y…



8. Supergirl #1 por Michael Green, Mike Johnson y Mahmud A. Asrar



9. Batman #1 por Scott Snyder y Greg Capullo.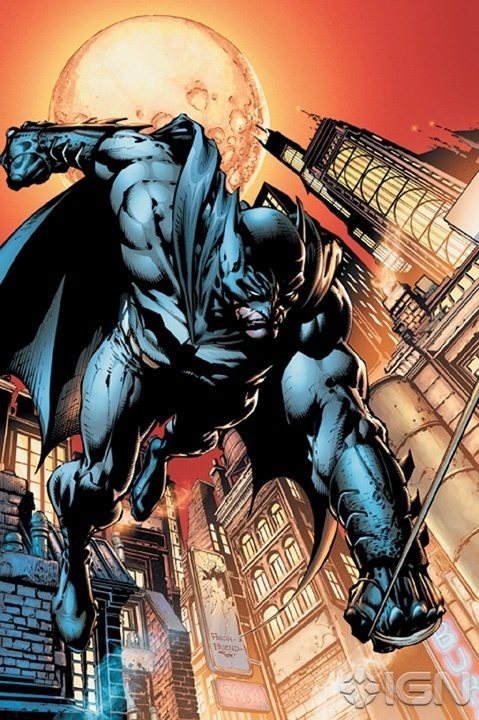 10. Detective Comics #1 por Tony Daniel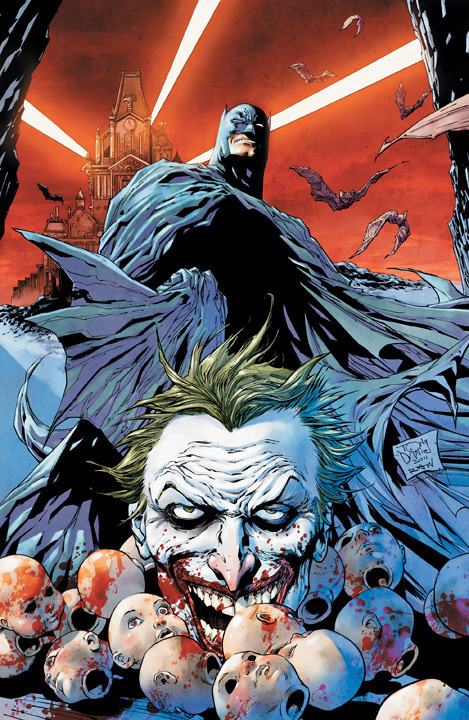 11. Batman: The Dark Knight #1 por David Finch

12. Batgirl #1 por Gail Simone, Ardian Syaf y Vicente Cifuentes.



13. Batwoman #1 por J.H. Williams III, Haden Blackman y Amy Reeder

14. Catwoman #1 por Judd Winick y Guillem March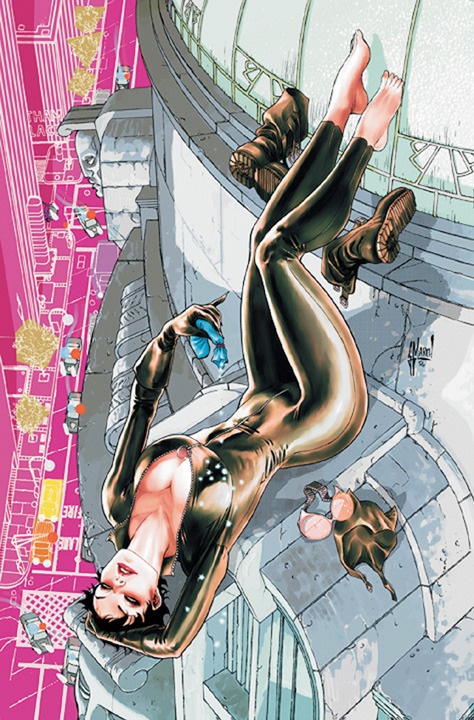 15. Red Hood y The Outlaws #1 por Scott Lobdell y Kenneth Rocafort

16. Batwing #1 por Judd Winick y Ben Oliver

17. Nightwing #1 por Kyle Higgins y Eddy Barrows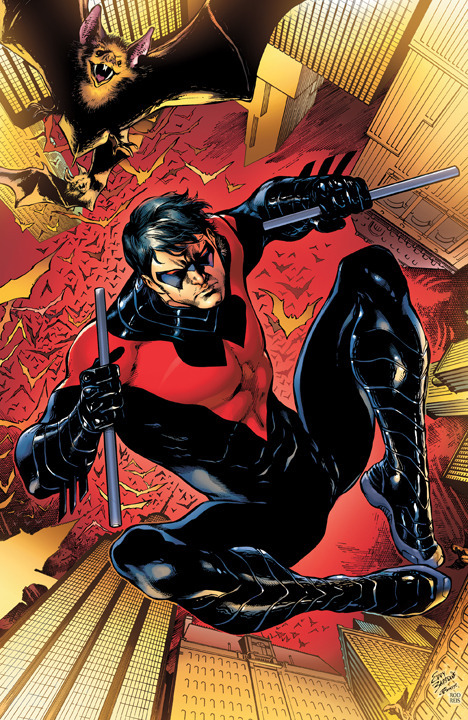 18. Batman y Robin #1 por Peter Tomasi y Patrick Gleason

19. Birds Of Prey #1 por Duane Swierczynski y Jesus Saiz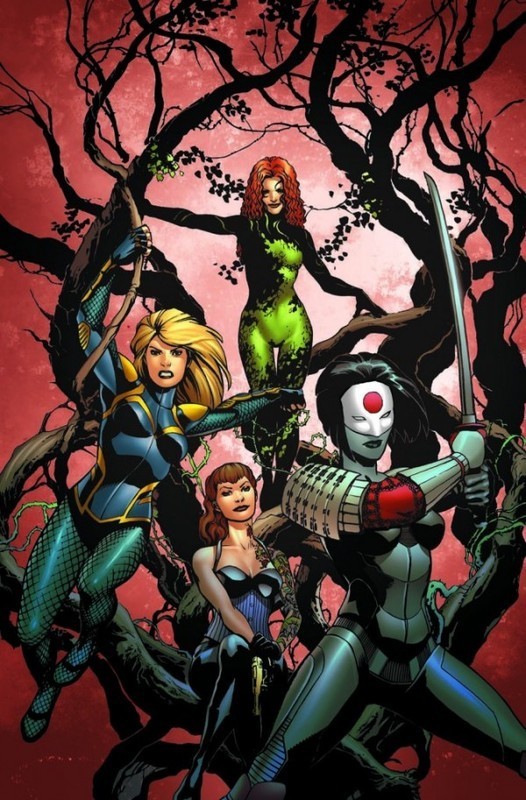 20. Green Lantern #1 por Geoff Johns, Doug Mahnke y Christian Alamy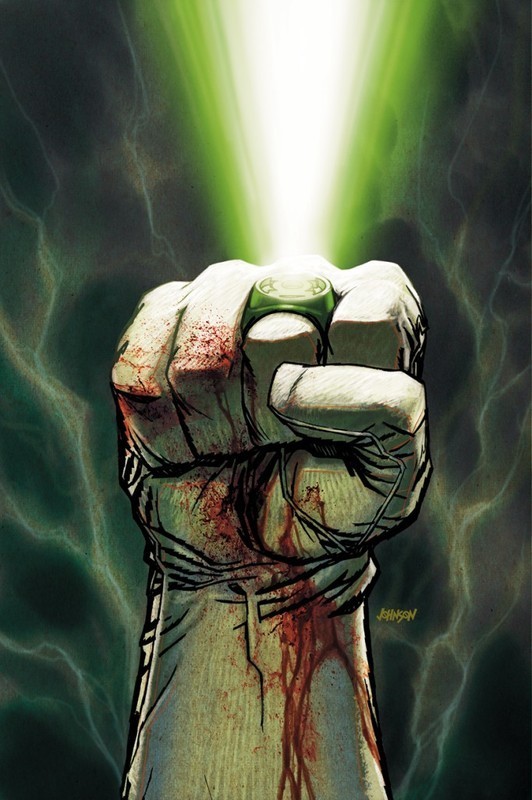 21. Green Lantern Corps #1 por Peter J. Tomasi, Fernando Pasarin y Scott Hanna

22. Green Lanterns: New Guardians #1 por Tony Bedard, Tyler Kirkham y Batt

23. Red Lanterns #1 por Peter Milligan, Ed Benes y Rob Hunter.

24. Aquaman #1 por Geoff Johns y Ivan Reis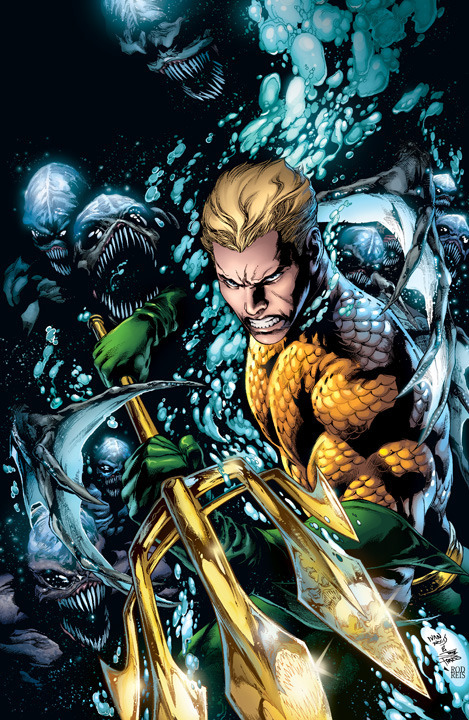 25. Wonder Woman #1 por Brian Azzarello #1 y Cliff Chiang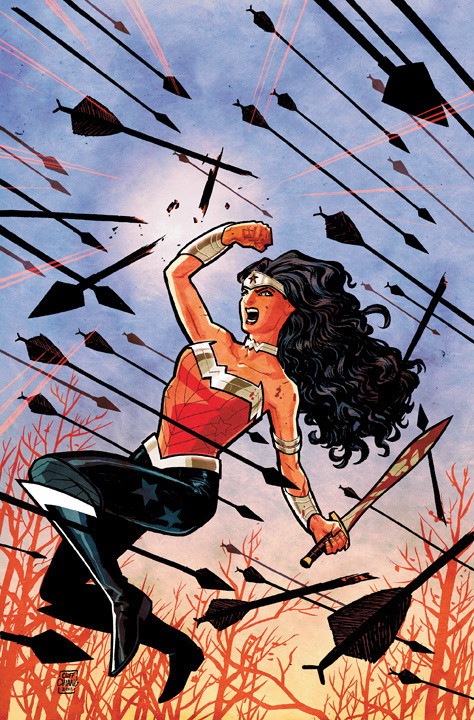 26. Flash #1 por Brian Buccellato y Francis Manapul

27. Green Arrow #1 por JT Krul y Dan Jurgens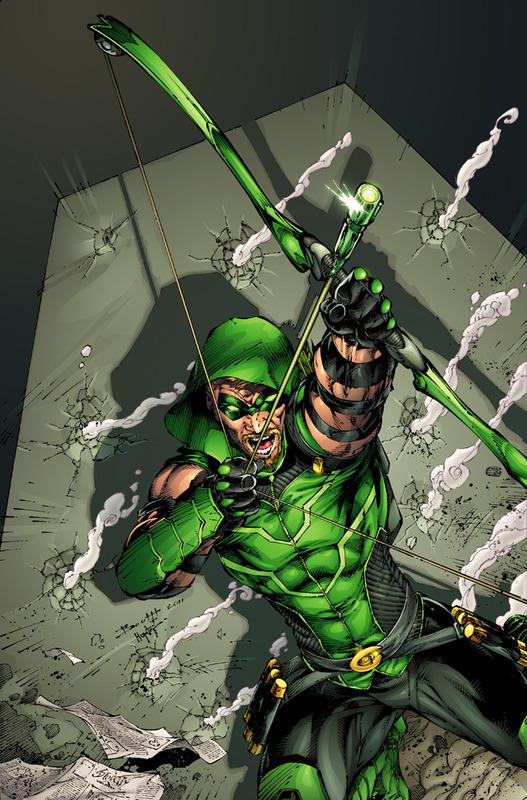 28. DC Universe Presents #1 por Paul Jenkins y Bernard Chang

29. Savage Hawkman #1 por Tony Daniel y Philip Tan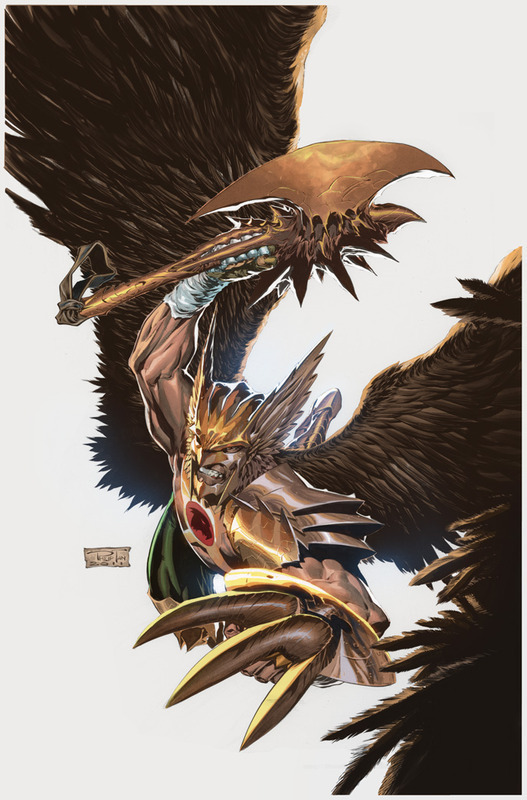 30. Blue Beetle #1 por Tony Bedard y Ig Guara

31. Fury Of Firestorm #1 por Gail Simone, Ethan Van Sciver y Yildiray Cinar.

32. Mr Terrific #1 por Eric Wallace y Roger Robinson

33. Captain Atom #1 por JT Krul y Freddie Williams II

34. OMAC #1 por Dan DiDio, Keith Giffen y Scott Koblish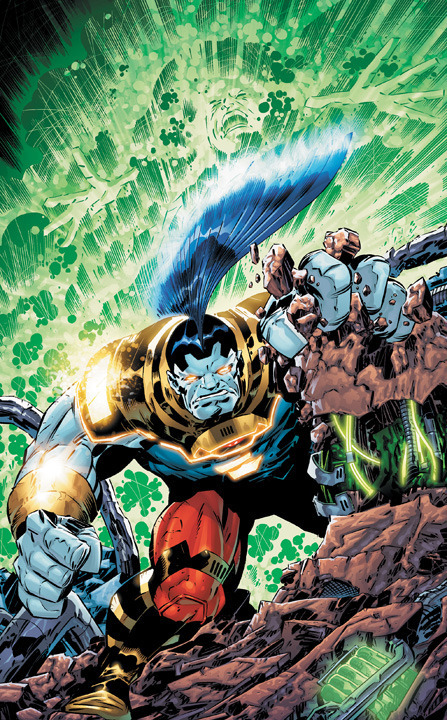 35. Static Shock #1 por Felicia Henderson, John Rozum, Scott McDaniel y Jonathan Glapion.

36. Hawk y Dove #1 por Sterling Gates y Rob Liefeld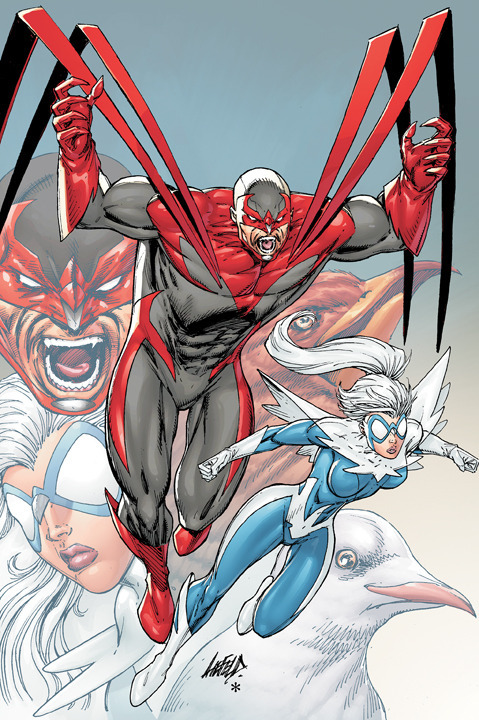 37. Deathstroke #1 por Kyle Higgins, Joe Bennett y Art Thibert

38. Legion of Superheroes por Paul Levitz y Francis Portela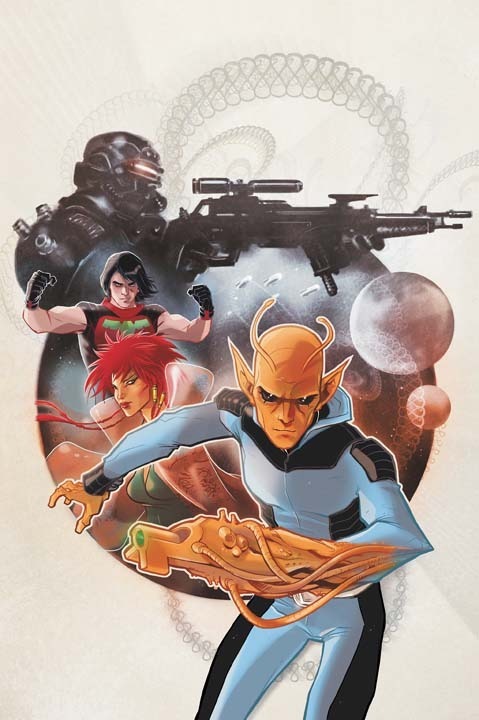 39. Legion Lost #1 por Fabian Nicieza y Pete Woods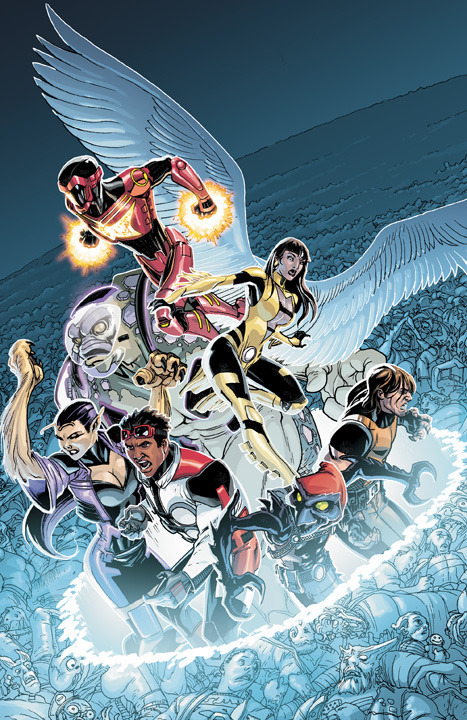 40. Grifter #1 por Nathan Edmondson, CAFU y BIT

41. Voodoo #1 por Ron Marz y Sami Basri.

42. Stormwatch #1 por Paul Cornell y Miguel Sepulveda

43. Animal Man #1 por Jeff Lemire, Travel Foreman y Dan Green

44. Swamp Thing #1 por Scott Snyder y Yanick Paquette

45. Justice League Dark #1 por Peter Milligan y Mikel Janin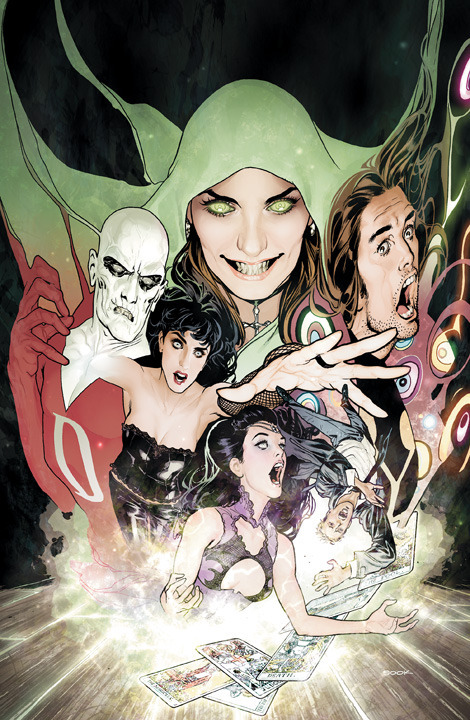 46. Demon Knights #1 por Paul Cornell, Diogenes Neves y Oclair Albert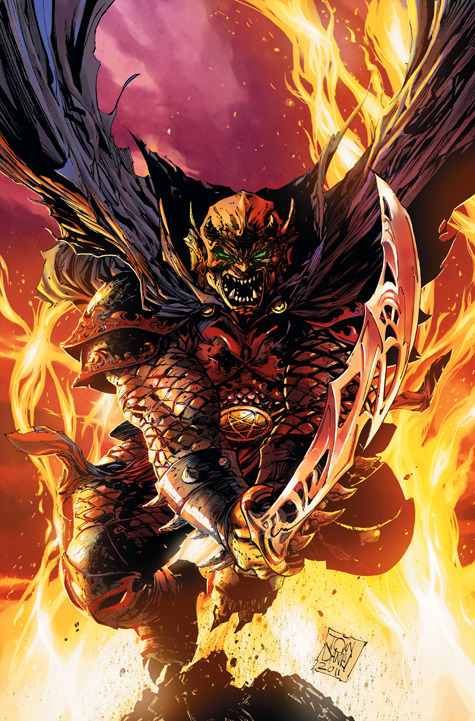 47. Frankenstein: Agent Of SHADE #1 por Jeff Lemire y Alberto Ponticelli

48. Resurrection Man #1 por Dan Abnett, Andy Lanning y Fernando Dagnino

49. I, Vampire #1 por Josh Fialkov y Andrea Sorrentino

50. Blackhawks #1 por Mike Costa y Ken Lashley

51. Sgt Rock y The Men Of War #1 por Ivan Brandon y Tom Derenick

52. All-Star Western #1 por Jimmy Palmiotti, Justin Grey y Meridat.

Ausencias notables, o sea series que dejan de publicarse (de momento): Booster Gold, JSA, Superman/Batman, Adventure Comics, The Spirit, Doc Savage, Justice Society Of America, Secret Six, Gotham City Sirens, Power Girl, THUNDER Agents, Titans, Xombi o Zatanna. No hay noticias de Wally West ni del Capitán MArvel y su familia



Entre los autores que de repente (y de momento) dejan de trabajar para estas series están algunos muy destacados como James Robinson y otros como Scott Kolins, Adam Schlagman, Jonathan Vankin, David Hine, Brian Miller, Peter Calloway, Felicia Henderson, Jock, Brian Wood, Brian Clevinger, Marc Andreyko, Tom DeFalco, Chris Roberson, Kelly Sue DeConnick, Phil Hester, Howard Chaykin, JG Jones, Will Pfeiffer, James Patrick, Marc Guggenheim, Marv Wolfman, Matthew Sturges, Nick Spencer, Frazer Irving, Andy Kubert, Fernando Blanco, Felipe Massafera, Rex Ogle, Ibraim Roberson, Scott Clark, Alejandro Giraldo, Rodney Buchemi, Eddie Nunez, Javi Fernandez, Oliver Nome, Gene Ha, Marco Castiello, Mike Miller, Howard Porter, Daniel Sampere, Ron Randall, Kevin Maguire, Jerry Bingham, Sergio Cariello, Rich Buckler, Paris Cullins, Mike Bowden, Steve Scott, Jay Fabok, Greg Tocchini, Todd McCarthy, Carlos D'anda, Pere Perez, Chris Batista, Adam Beechen, Marcus To, Andres Guinaldo, Billy Tucci, Ron Frenz, Allan Goldman, Piers Gallo, Chriscross, Tomas Giorello, Don Kramer, Geraldo Borges, Phil Winslade, Agustin Padilla, Jerry Ordway, J Calafiore, Hendry Prasetya, Mike Grell, Nicola Scott, Jose Luis, Fabrizio Fiorentino y Victor Ibanez



Os mantendremos informados de las noticias alrededor de este gran evento llamado a ser la comidilla de los comiqueros durante los próximos meses.