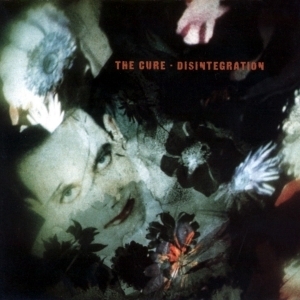 Sinopsis
"Plainsong"
"Pictures Of You"
"Closedown"
"Love Song"
"Last Dance"
"Lullaby"
"Fascination Street"
"Prayers For Rain"
"The Same Deep Water As You"
"Disintegration"
"Homesick"
"Untitled"

Simon Gallup - Bajo, Teclados
Robert Smith - Guitarra, Teclados, Voz
Porl Thompson - Guitarra
Boris Williams - Batería
Roger O'Donnell - Teclados
Laurence Tolhurst - Otros instrumentos

Crítica


Puntuación
del crítico: 8

Dos años después del disco que los lanzo totalmente a la fama y las ventas millonarias, "Kiss me Kiss me Kiss me" (1987), pero también a ser algo reprendidos por sus fans por su acercamiento al pop mas feliz y liviano, The Cure se revolvieron con un disco que ciertamente retomaba la onda de obras anteriores marcadamente mas oscuras.


"Plainsong" nos mete directamente en terrenos que obras anteriores de la banda ya exploraron hasta la extenuación. Pasajes tristes, melancólicos, sórdidos y oscuros, pero en el caso de este tema, con cierto regusto positivo. Le sigue la muy conocida "Pictures of you", donde el bajo de Gallup y las guitarras componen un entramado que nos va invitando a engancharnos, más con las incursiones de los teclados. Señalar que los Cure nunca han tenido miedo a largar en exceso los tiempos de desarrollo, y esta canción es una buena muestra de ello.


"Closedown" es un tema algo menos inspirado, para mi gusto demasiado repetitivo, necesita en algún momento algo que lo impulse. Pero bueno, si luego te encuentras una maravilla como "Love song", te quedas tan feliz. Para mi gusto, uno de los mejores temas de la banda de Smith, un perfecto ejercicio de pop con buen gusto, y de la facilidad con la que éste factura melodías inolvidables. Gran versión por cierto de Tori Amos.


"Last dance" nos devuelve a los Cure más oscuros y melancólicos, pero lejos de lo siniestros que llegaron a ser en Pornography o Faith.
"Lullaby" se convierte nada más empezar en la protagonista del disco, no en vano fue el single principal. Un tema pop que parece que repta, por la voz de Robert Smith, y por la paulatina incorporación de los instrumentos. Muy importante a mi gusto son los arreglos de cuerda, que envuelven la canción en un tono misterioso y enigmático. Himno de finales de los 80, y un gran video, bastante claustrofóbico.


El bajo es el principal protagonista de "Fascination Street", un tema mas enérgico que el resto del album, algo más dinámico pero manteniendo esa tendencia de ir aumentando diferentes líneas melódicas entre guitarras y teclados. Pese a sus cinco minutos, se hace corto.
De "Prayers for rain" rescato sobretodo el riff principal, que siendo lo simple funciona a las mil maravillas. Es una canción bastante oscura, de las que más me gustan, mientras que la siguiente "The same deep water as you" me aburre de manera soberana. No le encuentro por ningún lado algo que haga que evite pasarla.


La sombra de los Cure mas comerciales estilo "The head on the door" sobrevuela cuando encaras el tema título "Disintegration", tema de extensa duración y también netamente repetitivo, pero interesante también. De lo mejor del disco a mi parecer es "Homesick", un tipo de canción que he visto luego en grupos de todo tipo de pelaje y condición, muy instrumental y con alguna incursión de un chelo que embellece bastante el tema, otorgándole un leve aura de tristeza, que choca con lo que en "Kiss me Kiss me Kiss me" entregaron. "Untitled" es un bello y sencillo tema para cerrar el disco, con un protagonista invitado, el acordeón. Un bonito epílogo para un álbum que creo que no se resiente del año en que se grabó, 1989.

Ficha de Disco enviada por
pitopocho
el 24 de Enero de 2008
video

visitantes