La cantante pop más exitosa de los 90s, nos trae este magnifico experimento.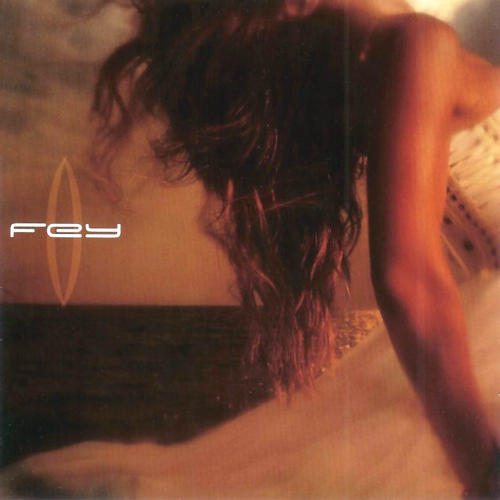 Caratula del disco
Sinopsis
* 1 Show me
* 2 The other side
* 3 Vertigo
* 4 Dressing to kill
* 5 Romeo & Juliet
* 6 Ambition
* 7 That´s what love´s all about
* 8 Come and go
* 9 The way you love me
* 10 Dark angel
* 11 Say it again
* 12 To be honest
* 13 Follow me down
* 14 Siento
Producido por Graeme Pleeth, Robin Barter, y Robert Jazayeri.

Crítica

Puntuación
del crítico: 10

A decir verdad, conocía poco sobre esta cantante, recordaba algunos de sus hits de antaño, azúcar amargo, ni tú ni nadie, media naranja, muévelo, y otros más. Todos eran de una cantante de pop dance que estaba de moda en aquella época de mediados a finales de los 90s. No era malo el trabajo de ella, sin embargo a veces rayaba en lo plástico, al menos esa era mi idea.



Conocí este Cd en el 2003, y quedé maravillado. Realmente estaba boquiabierto al saber que quien cantaba era aquella chica de las coreografías y fenómeno musical noventero. Y no es para menos, pues a mi gusto este fue el mejor lanzamiento "pop" tanto en español como en crossover. También a mi gusto, suena mucho mejor en ingles, por eso hablare solamente del Cd en ingles, que además incluía más canciones que el álbum en español.



El disco abre con el primer track titulado show me. Show me tanto en música como en voz es muy bueno. Me recuerda demasiado a Depeche mode, la canción habla sobre el perdón, la desilusión, y la fortaleza del amor. También es muy experimental, es un track realmente bueno, como para escucharlo en la cama.



El track 2 fue el único sencillo con video, llamado The other side, a mi parecer, un pop muy futurista, pero también es el segundo track más comercial del todo el álbum. La letra habla de conflictos y de como el ego descompone nuestra vida.

Luego sigue uno de los tracks más fulminantes del disco, Vertigo. Vertigo es como una narración sobre como olvidar los problemas y seguir marchando hacía adelante. La música es increíble, muy chill out, aunque me atrevo a decir que es una balada electrónica.

Y con Dressing to kill, una canción demasiado dance, muy de antro, y recuerda mucho a Kylie Minougue, la más comercial del álbum a mi parecer, pero muy bien producida.

Seguimos con Ambition, también muy dance, aunque un poco menos comercial que las anteriores, tiene toques de bossa nova, jazz, y estilo pop. Habla de un amor no muy bien aprovechado.

Romeo& juliet.
Muy Depeche mode, pero en extremo!! Demasiado oscura, es un suspiro desgarrador, la música realmente me dejo con la boca abierta, suena demasiado ¿gótico? alternativa, lirica interesante, como si fuera de gothic metal o algo similar.

That´s what loves all about esto si es música electrónica de verdad, simplemente wow. Aunque fue de las que me costo trabajo coger, de plano es muy experimental, pero desde la lirica, hasta la melodía, sin olvidar aquella voz que nos deja aun en shock (fey??) se muestra un trabajo de calidad, plasmado al maximo en esta canción. Sorprendente.



Come and go, tiene buenos mensajes, la voz de Fey se explota al máximo, pero sin mucho esfuerzo, la música es una fusión entre dance, chill out, con toques de house, sin embargo, cuesta mucho trabajo de saborear, demasiado experimental. Recuerda a Sonique.

The way you love me... aquí las cosas empiezan a tomar otro aire. Un track de 5 minutos, minuto y medio de puro house sin voz, la música a la vanguardia, y la forma de cantarla te deja anonadado. Muy bien Fey por este track.

Dark Angel.
Jamás hubiera escuchado a una Fey tan agresiva y madura, como en esta canción. La música es muy electrónica, continuamos experimentando, un teclado a media canción que le da un toque más cálido a la melodía, una voz bien realizada y lirica demasiado fuerte. Recuerda a Madonna con Ray of light.

Say it again, es muy digerible. Me agrada, suena bien muy vanguardista. Le aplaudo al productor de este track, realmente es muy bueno, y que decir de esos coros, una canción muy positiva.

Llegamos a la mejor canción del disco a mi gusto. To be honest. Es difícil no enamorarse de este track. Un electro house, que es difícil imaginar que fue grabado antes del 2002 y una letra que considero va dirigida a la humanidad entera, un track muy futurista, hace vibrar.

Follow me down hubiese sido un gran éxito para Fey, esta más allá del bien o del mal, del pop, o de lo underground, basta con oír esta balada pop, con toques muy electrónicos y aquellos coros que hacen de follow me down la segunda mejor balada del disco.

El disco termina con un tema llamado Siento. Aquí se mezclan tantas cosas, música electrónica, alternativo, violines, house, que sería difícil ponerle un genero. No tiene letra, solo balbuceos, gemidos y articulaciones de voz. A la larga, te va gustando cada vez más, pues nunca escucharás algo similar.



Concluyo, con que es un excelente disco, viniendo de gente que hace pop. Fey no es muy conocida acá en España, pero apuesto que este disco hubiera gustado
Realmente es un trabajo de calidad, recuerda a muchos, desde Depeche mode, hasta la polifacetica Björk. El arte del disco es fascinante.
Si tienen la posibilidad de conseguirlo o escucharlo por el youtube, a puesto que os gustará. Es una pena que la gente no sepa de estos discos que realmente valen mucho, en fin, en hora buena Fey, has demostrado que tienes talento y puedes hacer cosas grandes.

dreamers.es
Ficha de Disco enviada por
electroboy
el 12 de Septiembre de 2008
video

visitantes