Deliciosa.

Si, quizá sea la palabra justa para definir este experimento cinético. The Cinematic Orchestra más la película de Dziga Vertov son una experiencia única.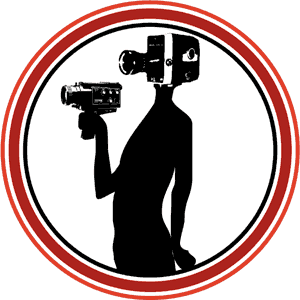 man with the movie camera
Sinopsis
Primero hablemos de la película, de la original, la ideada por Dziga Vertov en 1929.

Nos encontramos ante una cinta, donde el actor es la ciudad de Moscú y los elementos que la componen, que se nos irán revelando a medida que pasa el dia, justamente del amanecer al atardecer.

En las manos de Vertov, la cámara se vuelve inquieta. Nos retrata audazmente la manera en la que la ciudad se despereza, se sacude el sueño, y se prepara para afrontar el dia a dia. El montaje y las tomas son totalmente alucinantes para la época. Sobretodo el montaje.

Hasta aquí tenemos que la de Dziga Vertov es una película interesante.

Pero lo mejor, es lo que han hecho The Cinematic Orchestra. Con el permiso del ministerio de Cultura Ruso, han cogido la película original de Dziga Vertov, y le han añadido música a la imágenes. Y que música señores, la compenetración entre música y imágenes es una auténtica delicia, la película, originalmente muda, cobra un nueva vida y no puedes parar de seguir el ritmo con el cuerpo durante los 68 minutos que dura.



Los 17 cortes de la banda sonora, pasan de principio a fin como un todo, que hace fluir las imágenes con una nueva vida. De repente, sin darte cuenta, te encuentras en Moscú moviéndote al ritmo de la música ideada por The Cinematic Orchestra, viendo embobado como un engranaje gira sobre si mismo, una mujer se asea o los obreros se dirigen a sus respectivas fábricas.



La música te hace vibrar, y de que manera.
Señores/as, esta no es una gran película, esto es más que una película, consíganla, apaguen las luces y prepárense para disfrutar del verdadero espectáculo audiovisual.

Crítica

Puntuación
del crítico: 10

Justo es decir, que la película, sin música sería un auténtico tostón. El valor del experimento de The Cinematic Orchestra se encuentra en reinventar el sentido de una película que originalmente también se mostraba en los teatrillos con música, con una banda sonora adaptada a nuestro tiempo, y de una factura impecable.



Tracklist BSO Man With the Movie Camera:

01 The Projectionist
02 Melody
03 Dawn
04 The Awakening of a Woman (Burnout)
05 Reel Life (Evolution II)
06 Postlude
07 Evolution (Porto Edit)
08 Work It! (Man with the Movie Camera)
09 Voyage
10 Odessa
11 Theme De Yoyo
12 The Magician
13 Theme Reprise
14 Yoyo Waltz
15 Drunken Tune
16 The Animated Tripod
17 All Things

Man With the Movie Camera (CD)
En la web de Ninja Tune, podeis leer reviews sobre el CD y descargar las canciones en real audio.

Ficha de Película enviada por
Hellblaz
el 30 de Marzo de 2004

visitantes