Michelle, ¿porque me hiciste esta película?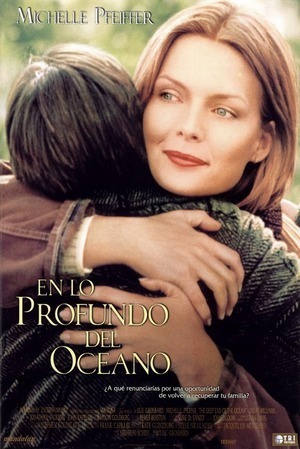 En lo profundo del oceano
Título original
The Deep End of the Ocean
Nacionalidad
Estados Unidos de América
Año
1999
Género
Drama
Formato
Color
Duración
104
Director
Ulu Grosbard
Guión
Jacquelyn Mitchard
Fotografía
Stephen Goldblatt
Música
Elmer Bernstein
Producción
Columbia Tri Star
Distribuidora
Tri Pictures
Reparto
Michelle Pfeiffer, Treat Williams, Whoopi Goldberg, Jonathan Jackson, Cory Buck, Ryan Merriman, Alexa Vega, Michael McGrady, Brenda Strong, Michael McElroy, Tony Musante, Rose Gregorio, John Kapelos, Lucinda Jenney, John Roselius
Sinopsis
Un matrimonio cuyo hijo de tres años fue secuestrado tiempo atrás. Nueve años después, gracias a la investigación de una policía, el niño es recuperado y devuelto a sus padres.

Crítica


Puntuación
del crítico: 2

Esta película la he visto tres o cuatro veces. No es que me guste, de hecho es un telefilme corriente y moliente con la presencia de la Pfeiffer como principal reclamo. Lo que pasa que trás tantas veces se puede decir que ya he visto la película completa, porque para verla seguida es un aburrimiento impresionante, que parece una TV-Movie del montón. Su plantemiento se podría considerar minimamente original, pero cuando la cosa ya deviene un drama entre el hijo reencontrado y los padres... ¡¡ buff!!. Y ya no hablemos del personaje de la policia que interpreta la Golderg, que más parece una psiquiatra que una poli (sobretodo cuando dice que es lesbiana, y se queda tan ancha).

Oscar Ferrer by Dusk
video

visitantes