Cada uno tiene sus Demonios.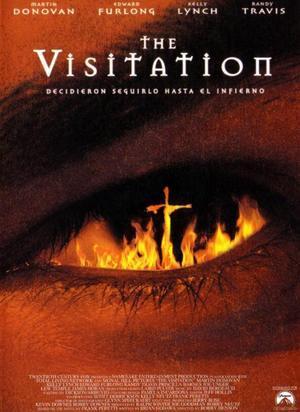 The Visitation
Título original
The Visitation
Nacionalidad
Estados Unidos de América
Año
2006
Género
Drama · Suspense · Terror
Formato
Color
Duración
95
Director
Robby Henson
Guión
Brian Godawa
Fotografía
Philip Hurn, Glynn Speeckaert
Música
David Bergeaud
Producción
Namesake Entertainment
Distribuidora
Paramount
Reparto
Martin Donovan, Edward Furlong, Kelly Lynch, Randy Travis, Richard Tyson, Ellen Geer, Joe Unger, Priscilla Barnes, Noah Segan, James Horan, Lew Temple, Hillary Tuck, Lin Ciangio, Frank Clem, Don Swayze
Sinopsis
En el pequeño pueblo de Antioch, una siniestra fuerza ha atrapado a sus habitantes en una espiral de violencia. Atormentados por los secretos del pasado y ansiosos por encontrar algo de paz, los habitantes se vuelcan con un joven recién llegado que se presenta como el Mesías... y que hace milagros: cura las enfermedades y resucita a los muertos. Las mujeres lo adoran y los escépticos lo odian. Pero no va a durar mucho. Cuando los dos párrocos del lugar deciden investigar quién es realmente el hombre que afirma ser Dios, comienza a haber desapariciones... y el Mal por fin se deja ver.

Crítica


Puntuación
del crítico: 5

Otra película más sobre Dios y el Demonio sacada directamente al mercado del videoclub, por lo menos es más potable que otros productos que nos meten, se notan que han puesto interes y esfuerzo y los actores están bien, el más famosillo Edward Furlong que desde Terminator 2 no ha vuelto a triunfar en la gran pantalla pero que en esta peli lo hace bastante bien.


La peli no es gran cosa, no tiene otro proposito que entretener con un tema religioso que para los que no creen será un mero entretenimiento Sobrenatural, per no cuenta nada nuevo, aunque no me esperaba el final que se vuelve un poco rollete.
Se deja ver en un dia de aburrimiento.

Chema
Ficha de Película enviada por
Jack Skeleton
el 8 de Abril de 2006

visitantes