Nadie como ella para cerrar un caso.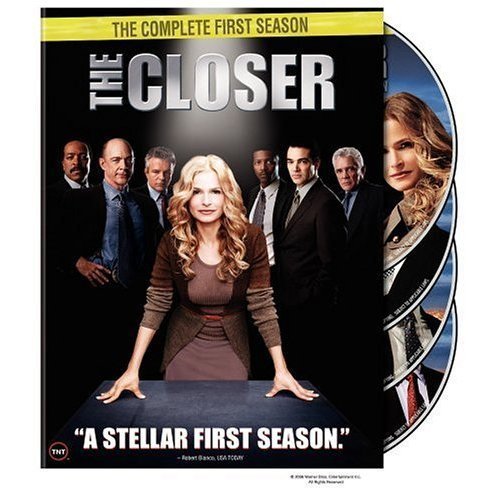 The Closer (T1)
Título original
The Closer
Nacionalidad
Estados Unidos de América
Año
2005
Género
Drama · Suspense
Formato
Color
Duración
60
Director
Michael M. Robin, Craig Zisk
Guión
James Duff
Fotografía
Christopher Baffa
Música
James S. Levine
Producción
Emitida por la cadena TNT. Productora: Warner Bros. Television
Reparto
Kyra Sedgwick, J.K. Simmons, Corey Reynolds, Robert Gossett, G.W. Bailey, Jon Tenney, Tony Denison, Raymond Cruz, Michael Paul Chan, Gina Ravera
Sinopsis
Kyra Sedgwick interpreta a Brenda Leigh, una detective entrenada por la CIA especializada en interrogatorios. Brenda domina a la perfección una técnica especial que consigue los mejores resultados interrogando a sospechosos, consistente en acercarse extremadamente al individuo para intimidarle y hacerle confesar.

Crítica


Puntuación
del crítico: 8

Desde que C.S.I. volviera a poner de moda las series policiacas en las que un grupo de personas resuelven un crimen en 40 minutos no han dejado de salir productos similares, algunos de mucha calidad, otros mediocres y otros sencillamente infumables.

Por suerte "The Closer" pertenece a los de la primera categoría. Es una serie de resolución de casos centrada en un equipo especial de homicidios que trabaja en Los Ángeles. Las tramas detectivescas son realmente buenas ya que, aunque algún capítulo resulte previsible, la construcción y el desarrollo de cada uno es puro entretenimiento hecho con inteligencia. Otra de las claves del éxito de esta serie es el tono y por supuesto el magnífico sentido del humor (cabe destacar aquí el genial personaje del teniente Provenza, siempre soltando coñas y haciendo reir).



El otro gran pilar de la serie es Kyra Sedgwick haciendo la mejor interpretación de su carrera. Un personaje fascinante el suyo que se mueve entre la inteligencia y ese aire de paletilla que le da y que le causa la enemistad con sus superiores. Al principio todos sus compañeros la tratan con hostilidad pero con el tiempo se gana su respeto y admiración. El personaje de Sedgwick es una expecialista en interrogatorios que siempre acaba haciendo confesar al sospechoso. Además demuestra un grandísimo talento tanto para el drama como para la comedia en este estupendo personaje.



Gran serie que merece una oportunidad.

Davis

visitantes