Sentenciado a muerte. Condenado a vivir.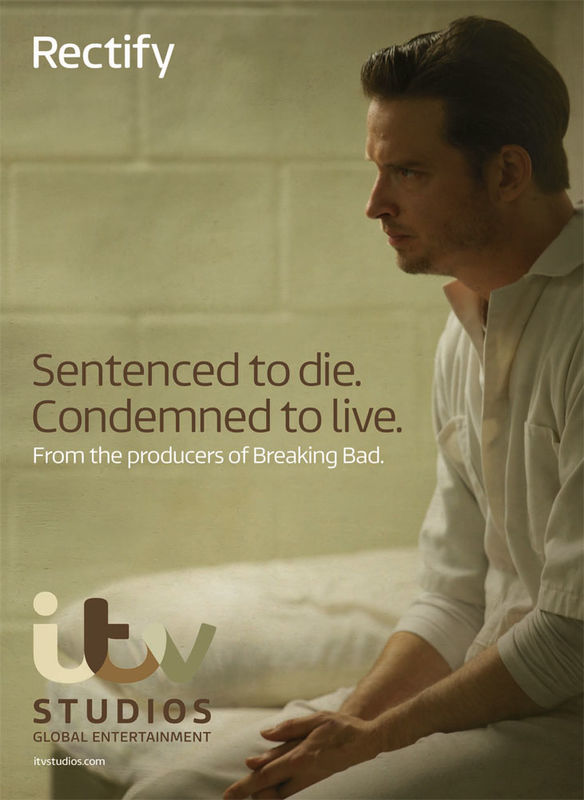 Rectify (T1)
Título original
Rectify
Nacionalidad
Estados Unidos de América
Año
2013
Género
Drama
Formato
Color
Duración
60
Director
Ray McKinnon
Guión
Michael D. Fuller, Graham Gordy, Ray McKinnon
Fotografía
Paul M. Sommers
Música
Linda Cohen
Producción
Gran Via Productions / Zip Works
Reparto
Sean Bridgers, Adelaide Clemens, Abigale Corrigan, J.D. Evermore, Johnny Ray Gill, Luke Kirby, Michael O'Neill, Jayson Warner Smith, Ron Clinton Smith, Abigail Spencer, Michael Traynor, Jake Austin Walker, Kim Wall
Sinopsis
Daniel Holden debe poner su vida en orden después de cumplir 19 años en el corredor de la muerte de Georgia antes de que las pruebas de ADN pongan su convicción en tela de juicio. (FILMAFFINITY)

Crítica


Puntuación
del crítico: 8

De todo el aluvión de series nuevas que han llegado esta midseason (incluyendo "House of cards", "Hannibal" y "The americans") mi favorita ha sido "Rectify".

Estrenada poco después de "Top of the lake", se trata de otra ficción que quiere de dar una impronta, una 'marca de la casa' al nuevo canal Sundance Channel. A la vista de los resultados (mejor en "Rectify" que en "Top of the lake") los aficionados al cine independiente pueden estar contentos.

La serie es densa y se toma su tiempo en desarrollar, priman los silencios y las escenas puramente contemplativas. Pero no hay nada gratuito o pretencioso, se trata de la historia de un convicto que sale del corredor de la muerte después de 20 años y tiene que reintegrarse en una sociedad que le repudia.



La autoría del crimen por el que le condenaron es secundaria, lo importante es Daniel Holden y como debe aprender a vivir y a sentir de nuevo tras pasarse media vida a la sombra.

Excelentes interpretaciones de todo el elenco que suponen al mismo tiempo todo un descubrimiento. Sean Bridgers está perfecto en un papel realmente complicado, muy bien Adelaide Clemens y Abigale Corrigan.

El final del episodio 5 fue algo tramposo ya que me emocioné al pensar que el prota se había cargado al personaje más odioso de la serie pero lo arreglaron en la Season finale, con éste recibiendo una lección y viendo la otra cara del personaje.

La despedida entre Daniel y el recluso con el que entabla amistad en el corredor me hizo llorar. Es una escena impresionante que contrasta con la inmediatamente posterior (la brutal paliza que le meten) y que servirá de puente de cara a la siguiente temporada.

Buen trabajo de Ray Mckinnon como artífice y showrunner de esta buena serie.

Davis
video

visitantes