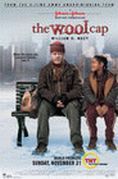 Sinopsis
Gigot es el conserje de un edificio en un barrio pobre. Un accidente le dañó las cuerdas vocales y no puede hablar, aunque eso no es problema para comunicarse. Se encarga del mantenimiento en los apartamentos del edificio donde nada funciona y pasa el día con pequeñas chapuzas que ayudan a los vecinos y que le hacen imprescindible.



Un día, los inquilinos de uno de los apartamentos tienen que salir atropelladamente de la casa y le dejan su hija a su cuidado. Ahora, este hombre solitario, mudo, con una vida poco ejemplar y que odia la compañía, excepto la de su mono Grace, está a cargo de una niña malhumorada, independiente y que lo último que querría en el mundo es vivir con él.

Crítica


Puntuación
del crítico: 8

Basada en un relato escrito por el actor Jackie Gleason en 1962, esta película supone una modernización del mismo (le han dado mayor dramatismo y también verosimilitud). La emotiva relación entre un hombre mudo y una niña pequeña de la que tendrá que hacerse cargo durante la ausencia de su madre.

Dos caracteres totalmente opuestos que al principio no se soportan y que con el tiempo se irán conociendo y cogiendo cariño el uno al otro. Es el típico argumento de película familiar y navideña, que es exactamente lo que es, pero bien escrita e interpretada.

La niña Keke Palmer es pura naturalidad y no sorprende que ahora esté teniendo un gran éxito con "Akeelah and the Bee". William H. Macy es otro cantar, logra una interpretación redonda y conmovedora sin decir ni una palabra en toda la película. Decir que mereció ganar el globo de oro mucho antes que Geoffrey Rush en "Llámame Peter", me da pena lo infravalorado que está Macy en la industria actual. Para mi es uno de los mejores.



Muy buena la escena en la que Gigot va a visitar a su padre tras muchos años sin verle. Bonita.

Davis

visitantes