Recopilatorio de canciones de los 80...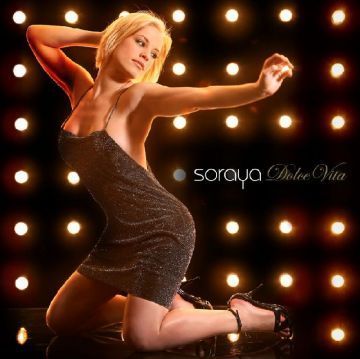 Sinopsis
CANCIONES (

<

las mejores)

1. La Dolce Vita <
2. Tonight
3. Soul Survivor
4. Sweet Dreams <
5. You're My Heart, You're My Soul
6. Bolero <
7. Girls Just Want To Have Fun <
8. I Should Be So Lucky <
9. (I'll Never Be) Maria Magdalena
10. Baby, We're Gonna Love Tonight
11. Words

Crítica


Puntuación
del crítico: 5

Lo primero aclarar que porque me guste este disco no significa que me guste OT (con todos mis respetos). Lo único que pasa es que las canciones son clásicos de los 80 y cuando se fusionan con una buena voz salen fantásticas versiones muy bailables y pegadizas (sobre todo "La Dolce Vita" que es mucho mejor que la de Ryan Paris). Aunque la canción "Words" es todo lo contrario, es mucho peor que la original de F.R. David.


La única canción de Soraya que me gusta fuera de este disco es "Self Control" pero nada +. Este disco es recomendable para todo aquel que disfrutó con estos éxitos.

video
visitantes