Oh, darling, please... dry your eyes...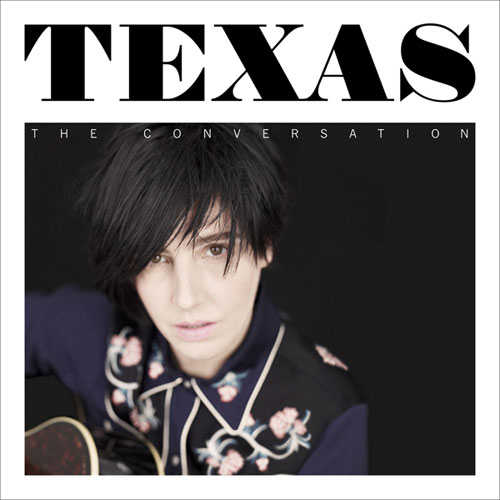 Sinopsis
Canciones (

las mejores

)

01. The Conversation
02.

Dry Your Eyes


03.

If This Isn't Real


04. Detroit City
05. I Will Always
06.

Talk About Love


07. Hid From The Light
08. Be True
09.

Maybe I


10. Hearts Are Made To Stray
11. Big World
12.

I Need Time

Crítica


Puntuación
del crítico: 5

Este es uno de los discos que más he esperado en los últimos años. Red Book, el álbum anterior, publicado hace ocho años, me dejó algo frío y tras ver que no sacaban más discos, me quedé esperando con curiosidad qué sería de este grupo.

The Conversation ha sido una sorpresa. Texas vuelve al estilo que caracterizó su álbum debut Southside. Aunque admito que me encanta este estilo country y sobrio, para mí The Hush sigue siendo de lejos el mejor trabajo de Texas. Por tanto, hubiera preferido que este disco incluyera también temas tipo Summer Son, The Getaway, Put Your Arms Around Me o When We Are Together.



Pero no, se trata de un compendio de cortas canciones country con mucha guitarra y mucha serenidad. Sharleen restringe su voz a tonos bajos y, aunque utiliza coros de vez en cuando, no muestra todas sus facetas como sí hizo en The Hush.

Tengo que decir que el sencillo de pesentación The Conversation no me ha gustado, en el sentido de que no está a la altura de sencillos principales como el ya mencionado Summer Son o I Don't Want a Lover. El vídeo también es pésimo y, aunque soy defensor de la belleza natural y Sharleen está bien buena, aquí no le vendría mal alguna que otra pincelada en el careto, pues los años han pasado muy evidentemente por su cara.



Me quedo con Dry Your Eyes (para mí la mejor canción del disco, con un solo de guitarra tremendo), Talk About Love, Maybe I y I Need Time.

video
visitantes