Vanquish es el nuevo TPS (Third Person Shooter) distribuido por Sega y desarrollado por ¨Platinium Games¨, ¨creadora de otros títulos como Madworld para Wii, Infinite Space para DS y Bayonetta para Ps3 y X360.

Su creador Shinji Mikami nos mete en un nuevo juego con mucha acción, sin que podamos respirar ni un solo momento al igual que hizo con otras creaciones suyas, como Resident Evil y Devil May Cry, nos mete en un nuevo juego con mucha acción y sin que podamos respirar ni un solo momento. Veamos que tal promete este juego.



Historia:

Nos situamos 200 años en el futuro, los avances tecnológicos han avanzado considerablemente, pero la tierra se queda sin recursos debido a la mala gestión y el incremento de la población está afectando a nuestro planeta. ‪Los Estados Unidos de América, para aliviar su escasez de energía, han puesto en órbita una estación espacial, en cuyo interior hay un generador de energía que se alimenta directamente de una nueva vía de energía procedente del sol.‬



Mientras tanto, unos ultranacionalistas llamados la Orden de la Estrella de Rusia han dado un golpe de estado en la Federación de Rusia y se han apoderado del control de la estación solar, desviando la energía hacia San Francisco y destruyéndola totalmente‬.

Victor Zaitsev líder de la Orden de la Estrella de Rusia obliga al gobierno norteamericano que se rinda inmediatamente o como consecuencia el próximo objetivo será New York.‪La presidenta de la EUA Elizabeth Winter se niega a la presión y decide enviar un equipo de élite‬.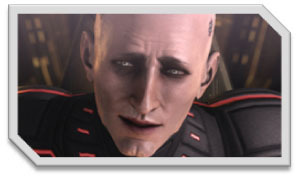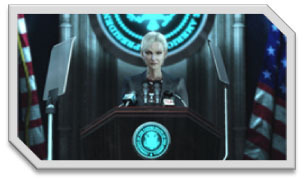 El veterano Robert Burns, con un enorme arma acoplada en uno de sus brazos, será quien lidere el equipo de élite, junto con nuestro protagonista Sam Gideon, de la agencia DARPA y equipado con un traje especial llamado ARS (Armadura de Reacción Aumentada).‬ ‪Además, contaremos con la ayuda de Elena Ivanova, miembro de DARPA que nos ayudará en la parte logística, de manera remota durante nuestras misiones para plantar cara a Victor Zaitsev y acabar con la amenaza antes de que New York sea destruida.‬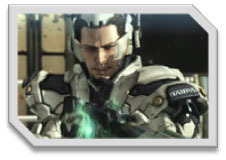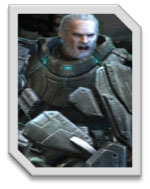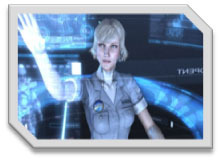 Sistema de juego:

Es un juego lleno puramente de acción por cada paso que vayamos dando. Si habéis jugado al Gear of War os podréis familiarizar fácilmente con los controles pues su estilo son muy similares: : cubrirte, disparo cubierto, vista en tercera persona

La principal arma de nuestro protagonista es nuestro propio traje ARS , ‪permite a Sam desplazarse por cualquier superficie a gran velocidad, realizar ataques contundentes cuerpo a cuerpo, realizar el famoso "tiempo bala" que se usa en muchos otros juegos (que ayuda para enfocar a varios enemigos a la vez durante tiempo limitado)‬.‪Algo a tener en cuenta es que aunque usar el "tiempo bala" consume energía, cuando se está a punto de morir es posible usarla sin limitación.‬




Dispondremos de un sistema especial llamado BLADE, ‪permite cambiar rápidamente de arma entre las que se estén portando en un momento dado, desde un rifle de asalto hasta un lanzador de cohetes.‬ ‪Podremos transportar hasta tres armas y dos tipos de granadas gracias al sistema BLADE, que irán mejorando cada vez que obtengamos las actualizaciones de mejoras.‬


‬
Además de nuestro traje, en momentos concretos durante el recorrido del juego, habrá todo tipo de Mechas y torres de disparos en las que podremos montarnos para usarlas a nuestro antojo (después de derribar al enemigo que la controle),‬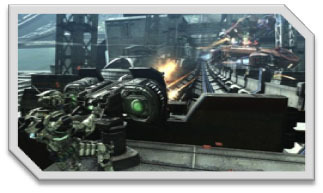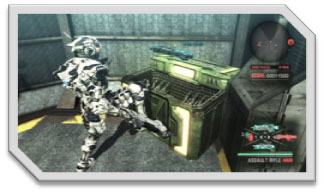 ‬
En todo momento del juego habrá gran cantidad de enemigos atacándonos desde todos los ángulos, mechas disparando cohetes, jefes finales lanzando multitud de misiles simultáneos, etc. para sobrevivir tendremos que cubrirnos, correr, usar el tiempo bala... una locura bestial¡¡ ya que el juego tiene una acción trepidante como no se había visto antes, que nos hará sentir como si estuviéramos realmente en un campo de batalla.‬


‬
En algunos momentos del juego, tendremos que pulsar una secuencia de botones que irán apareciendo en la pantalla para realizar movimientos predefinidos. Si fallamos al pulsar los botones correspondientes en el momento adecuado, tendremos que empezar de nuevo, al estilo del funcionamiento de God of War.‬



Gráficos y audio:

Los gráficos están a la altura y cumplen con lo prometido. Sus escenarios futuristas cuentan con muchos detalles para estar dentro de una estación espacial, los entornos del juego son enormes y repletos de buena iluminación y buen ajuste en la paleta de colores.


Los diseños del los personajes principales, sobre todo el de Sam cuenta con un excelente modelado y aplicación de textura realmente excelentes (supongo que a muchos nos recordará al Jefe maestro del Halo). ‪Tanto los aliados como los enemigos, han sido trabajados con bastante detalle ya que estamos hablando de un título que ha estado desarrollándose durante casi 3 años, tiempo en el que han ido mejorando la calidad y detalle de todo lo que iremos viendo en el juego.‬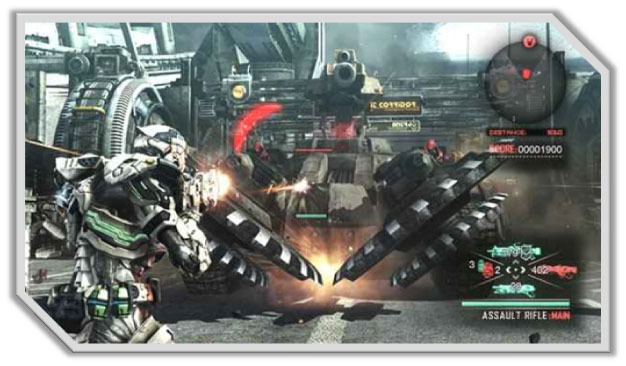 Lo que mas destaca en el juego es la suavidad que luce en todo momento, con una tasa de frames que no sufrirá altibajos, y más cuando se tiene en cuenta que hay bastantes elementos y enemigos en pantalla durante la mayor parte del tiempo. El buen uso de los shaders dan mas realismo a los entornos y personajes, luciendo en todo los aspecto.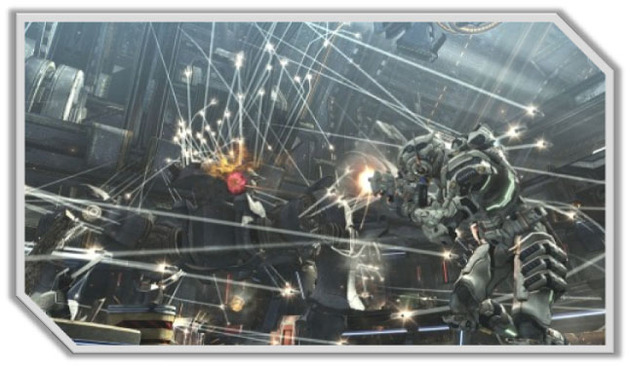 ‪
El sonido que nos acompañará en todo el juego brilla por su estilo orquestal y el sonido de las armas, tanto de nuestros enemigos como de nuestros aliados no desentonan para nada‬. ‪El doblaje es uno de sus puntos débiles debido a frases sobreactuadas y a veces desincronizadas, pero esto no es tan grave si lo comparamos con otros títulos que podemos encontrar en el mercado.‬



Conclusión:

El juego ha cumplido con nuestras expectativas. Viniendo de este genio que es Shinji Mikami, ha conseguido romper la barrera que separaba hasta ahora el mercado japonés con los juegos occidentales de TPS. ‪Ha demostrado que aun el mercado Japonés puede resurgir para darnos buenos juegos, y como muestra nos ha dado esta maravilla técnica que luce unos gráficos excelentes (al igual que Platinium Game ya consiguió con sus anteriores juegos)‬. ‪Un juego muy arcade, con mucha acción y muy dinámico en todo momento, que aporta frescura y algo nuevo a los TPS‬.



‪Unas de sus desventajas es la duración del juego ya que unas horas de más le hubiera venido muy bien, al igual que tener un modo online como muchos habían pedido. En cualquier caso, el juego es muy adictivo y engancha, por lo que no podrás dejar de jugar‬.