"Shin Godzilla" inaugura la Semana
Como en cada edición presentará una selección de algunos de los títulos más destacados del año, largos y cortos, así como diversas actividades paralelas.

Os dejamos con un resumen de lo más destacado del programa de este año: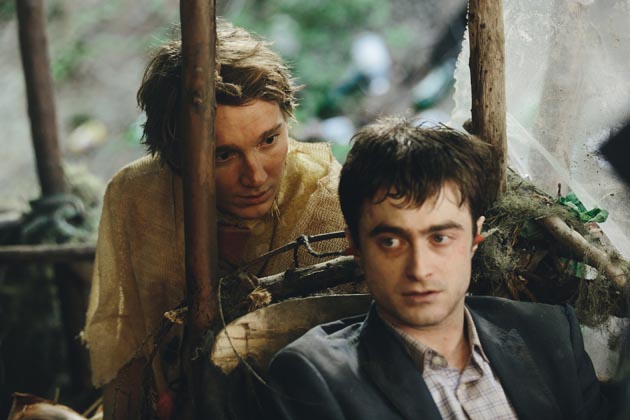 SECCIÓN OFICIAL DE LARGOMETRAJES

INAUGURACIÓN
Shin Godzilla (Shin Gojira, 2016). Hideaki Anno, Shinji Higuchi. Japón

CLAUSURA (FUERA DE CONCURSO)
Swiss Army Man (2016). Daniel Scheinert, Dan Kwan. EEUU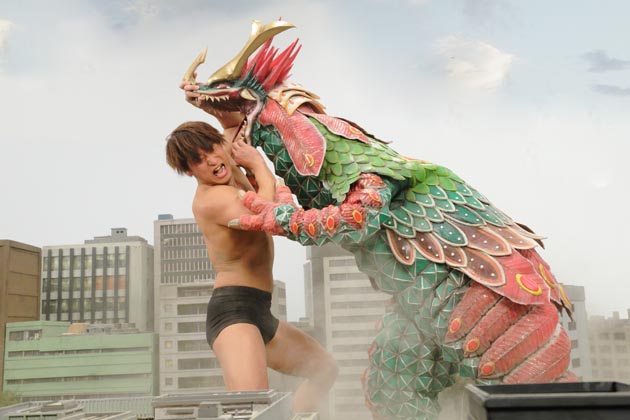 31 (2016). Rob Zombie. EEUU
El ataúd de cristal (2016). Haritz Zubillaga. España
La autopsia de Jane Doe (The Autopsy of Jane Doe, 2016). André Øvredal. Reino Unido-EEUU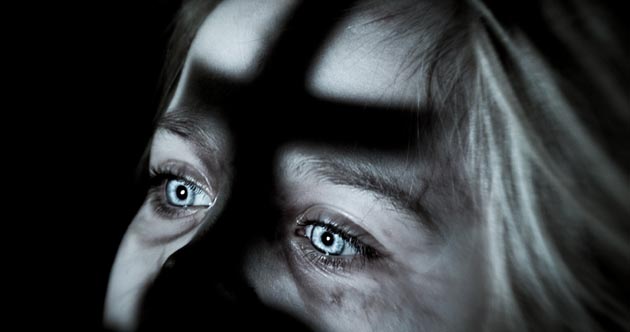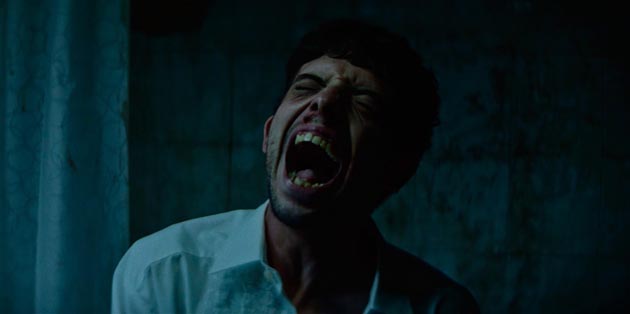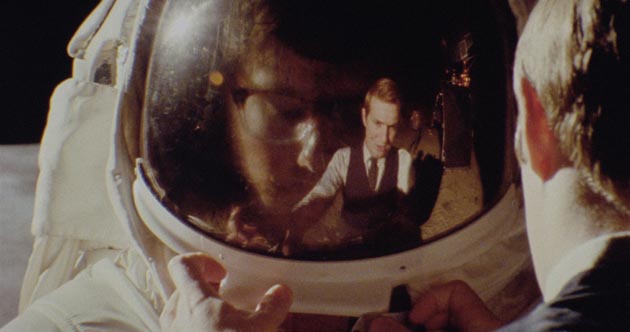 El extraño (The Wailing / Goksung, 2016). Na Hong-jin. Corea del Sur-EEUU
The Eyes of My Mother (2016). Nicolas Pesce. EEUU
Kaijyu Mono (2016). Minoru Kawasaki. Japón
Melanie. The Girl With All the Gifts (The Girl With All the Gifts, 2016). Colm McCarthy. Reino Unido
The House / Huset (2016). Reinert Kiil. Noruega
The Neon Demon (2016). Nicolas Winding Refn. EEUU-Dinamarca-Francia
La noche del virgen (2016). Roberto San Sebastián. España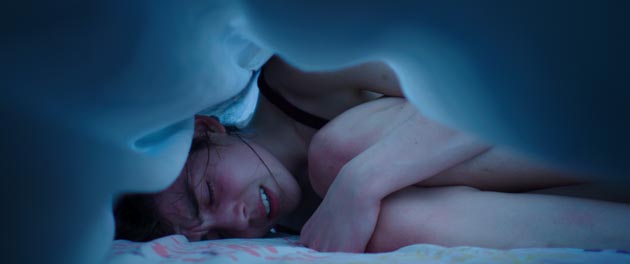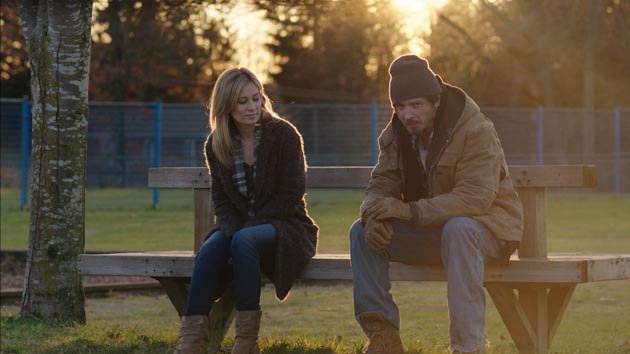 Operación Avalancha (Operation Avalanche, 2016). Matt Johnson. EEUU
Pet (2016). Carles Torrens. EEUU-España
Crudo (Grave, 2016). Julia Ducournau. Francia-Bélgica
Sadako vs Kayako (2016). Koji Shiraishi. Japón
Tenemos la carne (2016). Emiliano Rocha Minter. México
Terraformars (2016). Takashi Miike. Japón
Train to Busan (2016). Yeon Sang-ho. Corea del Sur
Under the Shadow (2016). Babak Anvari. Reino Unido-Jordania-Catar-Irán
The Unseen (2016). Geoff Redknap. Canadá
Yoga Hosers (2016). Kevin Smith. EEUU





HERSCHELL GORDON LEWIS: HOMENAJE
The Wizard of Gore (1970). Hershell Gordon Lewis. EEUU

SECCIÓN INTERNACIONAL DE CORTOMETRAJES

14 cortometrajes participarán en la Sección Internacional de Cortometrajes de la 27ª Semana de Cine Fantástico y de Terror. Optarán a tres premios: Premio del Público (1.000 €), Premio del Jurado Internacional (1.000 €) y Premio del Jurado Joven.



All In (2015). Øystein Moe, Line Klungseth Johansen. Noruega (M)
Curve (2016). Tim Egan. Australia
Decorado (2016). Alberto VázquezEspaña-Francia (M)
Et après? (2016). Marc Ory. Francia (M)
Icarus (2016). Tom Teller. EEUU
Le Lac aux jeunes filles (2016). Grégoire Pascual-Martin. Francia (M)
Mute (2016). A Color Green. EEUU
La Peau sauvage (2016). Ariane Louis-Seize. Canadá
Popsy (2016). Julien Homsy. Francia (M)
Queen Kong (2016). Monica Lisa Stambrini. Italia (M)
Quenottes (2015). Pascal Thiebaux, Gil Pinheiro. Luxemburgo-Francia
Resolut (2016). Aline Bender, Jonas Bock, Romina Ecker, Elena Hell, Luise Lindner, Alex Negret, Jovana Reisinger, René Schweitzer. Alemania (M)
Save (2016). Iván Sáinz-Pardo. Alemania (M)
The Sunken Convent (2016). Michael Panduro. Dinamarca (M)

(M) Opta también al MÉLIÈS DE PLATA al Mejor Cortometraje Fantástico y de Terror Europeo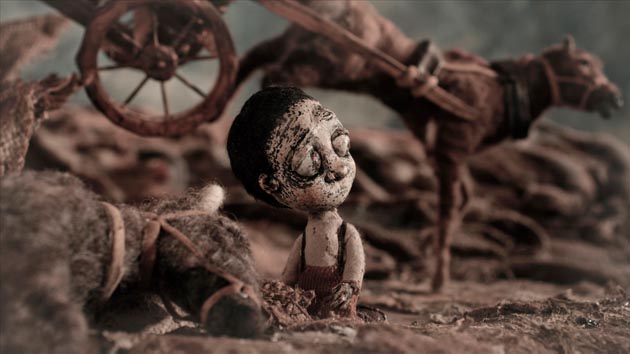 SECCIÓN DE CORTOMETRAJES DE ANIMACIÓN

9 trabajos competirán por el Premio del Público (1.000 €).

Accidents, Blunders and Calamities (2015). James Cunningham. Nueva Zelanda
Belle comme un coeur (2015). Gregory Casares. Suiza
Cavalls morts (2016). Marc Riba, Anna Solanas. España
Garden Party (2016). Florian Babikian, Vincent Bayoux, Victor Caire, Théophile Dufresne, Gabriel Grapperon, Lucas Navarro. Francia
La hora de los sueños (2015). Rodrigo Orozco. México
Juliette (2016). Lora D'Addazio. Bélgica
Second to None (2016). Vincent Gallagher. Irlanda
There's Too Many of These Crows (2016). Morgan Miller. EEUU
Voodoo Rites (2016). Malakias. Finlandia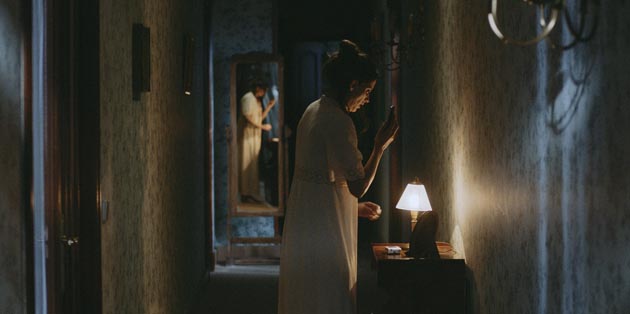 SECCIÓN DE CORTOMETRAJES ESPAÑOLES

8 trabajos competirán por el Premio del Público al Mejor Cortometraje Español de la Semana (1.000 €), que será otorgado por el público.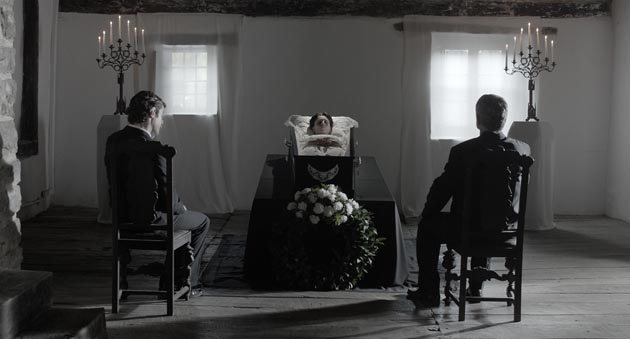 Behind (2016). Ángel Gómez Hernández
Hileta (2016). Kepa Sojo
Into the Mud (2016). Pablo Pastor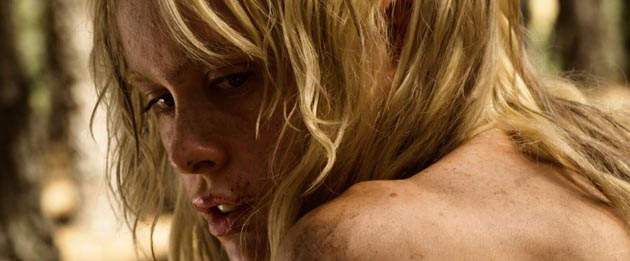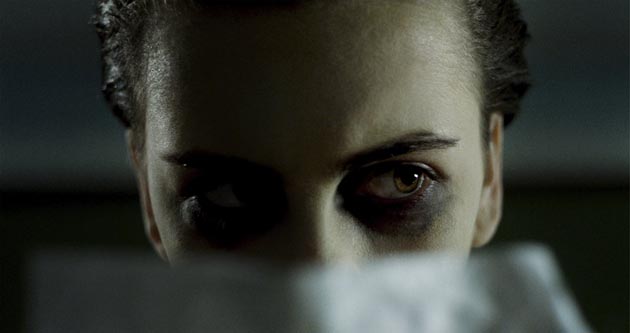 Jules D. (2016). Norma Vila
Legado (2016). Joan-Pol Argenter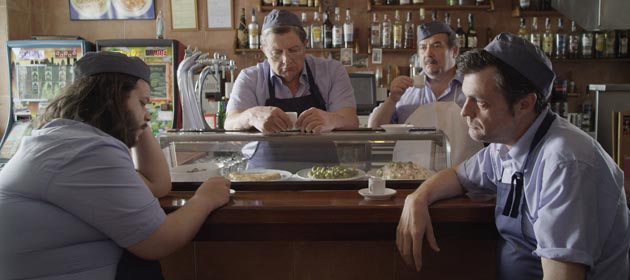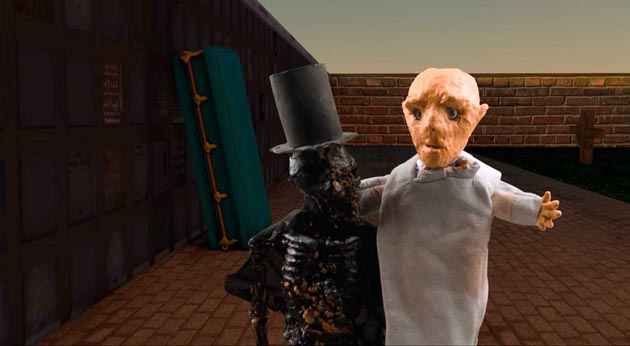 El Marionetas (2016). Miguel Ángel Luque Sánchez
Titán (2015). Álvaro González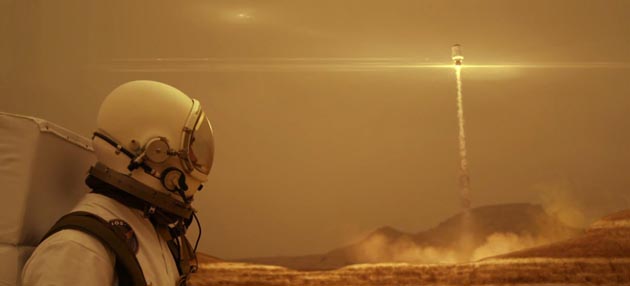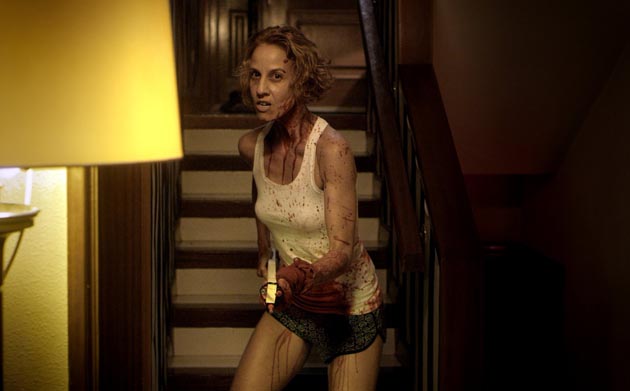 You're Gonna Die Tonight (2016). Sergio Morcillo

Premio Syfy al Mejor Cortometraje Español

Los cortometrajes españoles seleccionados optarán a este premio único (3.000 €). El premio será elegido por un jurado especializado y designado por NBC Universal Global Networks España, SLU y por la Semana de Terror.

JAPÓN FANTÁSTICO, SIGLO XXI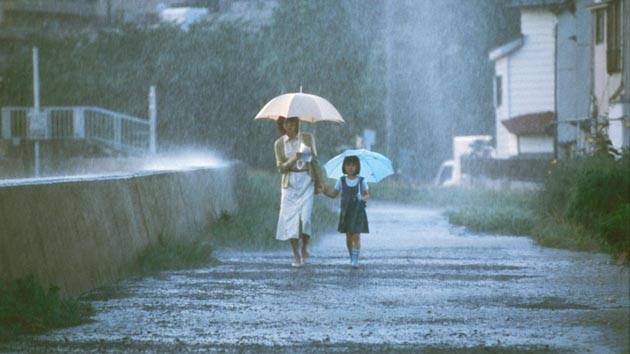 La Semana ha dedicado siempre una especial atención al cine japonés, presente todos los años en su programación oficial con varios títulos, así como también en diversos ciclos y publicaciones. A lo largo de sus ediciones se han proyectado en San Sebastián películas de los cineastas nipones más importantes del género de los últimos tiempos.



Este año, gracias al patrocinio de la Fundación EU-Japan Fest y en coordinación con Donostia 2016, la Semana vuelve a Japón con tres actos principales: ciclo de películas, presencia de invitados y una publicación especial. En esta nueva retrospectiva se proyectarán una decena de películas producidas en el nuevo milenio, a partir del año 2000, y dirigidas por autores importantes, tanto del fantástico más conocido como de la serie B.



También se editará un libro acompañando el ciclo, continuando con la colección de libros de la Semana (será el nº 15).

CICLO

Dark Water (Honogurai mizu no soko kara, 2001). Hideo Nakata
Antenna / Antena (2003). Kazuyoshi Kumakiri
Kibakichi – Werewolf Warrior / Bakko yokaiden. Kibakichi (2003). Tomoo Haraguchi
La maldición (The Grudge / Ju-on, 2003). Takashi Shimizu
Haze / Heizu (2005). Shinya Tsukamoto
Loft (Rofuto, 2005). Kiyoshi Kurosawa
Damager (Jisho senshi Dameja, 2014). Noboru Iguchi
Game Master / Geemu masutaa (2015). Yoshikazu Ishii
I Am a Hero (2015). Shinsuke Sato




EXPOSICIONES

Entre las exposiciones programadas destacamos:

El Faro del Misterio

Sala de Actividades de la Biblioteca Municipal
29 octubre –13 noviembre

La isla de Santa Clara es el emblema del Faro del Misterio. Siembre visible, siempre idílica, una imagen de postal. Pero tras su perfil radiante se esconde una larga sombra de enfermedad, guerra y muerte. Incluso dicen que algunas noches de verano, una extraña luz parpadea cerca de la playa. Un punto de luz que se mueve lentamente, como caminando. Y entonces, revisando las bibliotecas, descubrimos el drama de un farero que en la noche del 22 de agosto de 1933, sintiéndose muy enfermo, hizo todo lo posible para llamar la atención de la costa, en busca de socorro. Pero nadie acudió a tiempo. Y el farero murió, víctima de una perforación de intestino.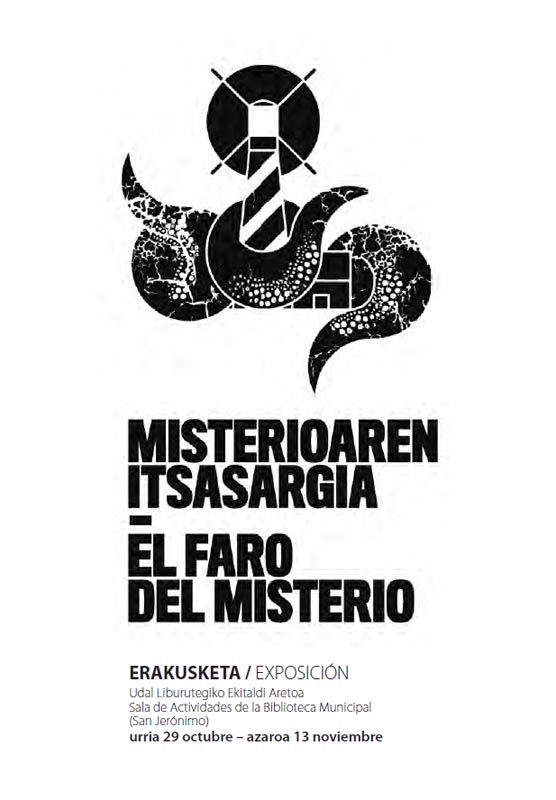 Sabemos que existen fotografías de esas extrañas luces y de muchos otros misterios. Buscamos fotos misteriosas, con un toque paranormal, y se premiará a la más misteriosa de todas. Pero además todas las imágenes conformarán el Mural del Misterio, que estará visible en la exposición de la Cripta durante la Semana de Terror. Porque este año la exposición de la Cripta será del Faro del Misterio.



Este programa de actividades se enmarca dentro de la línea Conversaciones con Donostia 2016 diseñada para poner en diálogo la Capitalidad Europea de la Cultura con la agenda cultural oficial de la ciudad. Un proyecto surgido en colaboración con la Semana de Cine Fantástico y de Terror de San Sebastián y que se está desarrollando a través de varios grupos de trabajo abiertos. Desde junio de 2016 El Faro del Misterio desarrolla su trabajo co-creativo dentro de Kutxa Kultur Enea.



Recortando a Poe
Fernando Mircala

FNAC
25 octubre –30 noviembre

Recortando a Poe recoge una muestra de fotografías y dioramas en cartulina que el artista Fernando Mircala ha realizado a lo largo de la última década en homenaje a la figura literaria de Edgar Allan Poe. Primero en el contexto editorial, con el libro Siniestras amadas (Sinsentido, 2009), y posteriormente en su colaboración para el largometraje Extraordinary Tales (2014), dirigido por el prestigioso animador Raúl García, Mircala ha ido confeccionando con su particular técnica plástica un mundo de decorados y figuras de cartulina trabajada en volumen, a modo de pequeños teatros. Su intención ha sido la de poner el foco en el aspecto más lírico y romántico del autor americano, despojándolo del atávico "goticismo" lúgubre y obsoleto con que se acostumbra a representar el universo de Poe.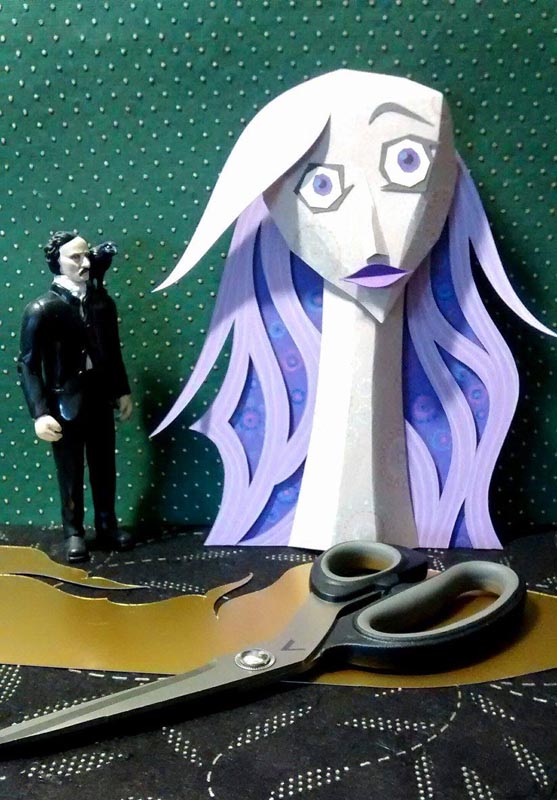 Para ello el artista ha llevado la representación a un terreno expresivo más dulce y estilizado, ha ampliado la paleta cromática descarada o sutilmente, se ha valido de conceptos propios del diseño y la arquitectura y ha plasmado al fin un mundo de ensoñación colorista y luminoso, que dispone ante la mirada del espectador un muestrario de "juguetes" de papel aterciopelado y abre un nuevo y más amable modo de ilustrar y sentir en la época actual aquello que Poe vislumbró en su ya centenaria melancolía.



OTRAS ACTIVIDADES

KonitxiWalk
29 octubre
Quiosco del Boulevard

16:00: Apertura del stand de maquillaje kumadori
16:30: Actuaciones en directo
19:00: Inicio de la KonitxiWalk

El año pasado dijimos adiós al universo zombi mainstream para abrazar otras estéticas icónicas del horror. Fue un homenaje al mundo del vudú y los extraños cultos caribeños. Y salimos tan encantados que este año continuamos nuestra particular vuelta al mundo para detenemos en... ¡Japón! Como no podía ser de otra manera, este año nuestra inspiración está en el Japón tradicional, en sus mitos y leyendas, en su poética manera de entender la fantasía y el horror. Así que nuestra tradicional marcha se transforma en un desfile nocturno de los cien demonios con mucho maquillaje kumadori.



Como siempre, la caracterización corre a nuestra cuenta en nuestro stand de maquillaje. Pero para que la espera no resulte insoportable y la tarde se nos llene de yokais impacientes, convertiremos el Quiosco del Boulevard y sus alrededores en un remanso zen con unas cuantas actividades. Y durante toda la tarde podréis saber lo que el futuro os depara con nuestro propio Árbol de los deseos.



MESA REDONDA: JAPÓN FANTÁSTICO, SIGLO XXI
30 octubre
San Telmo Museo

Coincidiendo con el ciclo y el libro dedicados al cine fantástico japonés del siglo XXI se celebrará una mesa redonda sobre el tema en la que tomarán parte diversos cineastas japoneses y especialistas en el género.

Participantes:

Tomoo Haraguchi: Sakuya: Slayer of Demons (2000), Kibakichi – Werewolf Warrior (2003), Death Kappa (2010)
Shinji Higuchi: El hundimiento de Japón (2006), Ataque a los titanes (2015), Shin Godzilla (2016)
Noboru Iguchi: The Machine Girl (2008), Robogeisha (2009), Dead Sushi (2013)
Yoshikazu Ishii: Game Master (2015)
Minoru Kawasaki: Calamari Wrestler (2004), The World Sinks Except Japan (2006), Kaijyu Mono (2016)


Texto redactado a partir de la información suministrada por el Departamento de Prensa de la Semana de Cine Fantástico y de Terror de San Sebastián y de los contenidos de su web en www.sansebastianhorrorfestival.eus

Antonio Busquets
busquets@dreamers.es

Flash-Back Producciones
"…when rock and roll dreams come through…"