Nuestro grupo favorito, sea cual sea, siempre puede tener un disco del que nos avergonzamos. Bienvenidos al Heathen Chemistry.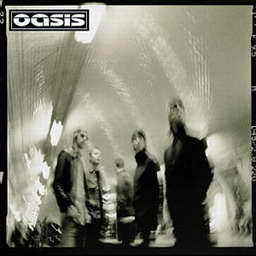 Sinopsis
1 The Hindu Times 3:53
2 Force of Nature 4:42
3 Hung in a Bad Place 3:28
4 Little by Little 4:53
5 Songbird 2:10
6 Stop Crying Your Heart Out 5:01
7 A Quick PeepInstrumental 1:22
8 (Probably) All in the Mind 4:10
9 She Is Love 3:07
10 Born on a Different Cloud 6:05
11 Better Man 4:33

Crítica

Puntuación
del crítico: 4

El Peor disco de Oasis de largo. Hindu Times en cualquier otro album seria canción de relleno o cara B. Aquí es single. Sintomático. Buena Guitarra y poco más. Sin embargo el comienzo no es demasiado desastroso. Forces of Nature, tiene energía, pero falta talento, además rulaba desde hacía años ya que salió en una banda sonora. Puestos a repescarla, mejor de cara b. Muy vista ya. Muy "sobada". Muy vieja para el fan de siempre.


Hung in a bad place es una tonada digna, pero algo mediocre. No seduce. Es Rutina. Más carne de relleno de single.
Little By Little les muestra esperpénticos. Falsa épica prestada del peor Embrace (no el del debut) y con toques al Elthon John más irrelevante (el de la canción del cuesco en el viento, dedicada a Diana).
Ah. Por Fin. Songbird si. Esto es otra cosa. Sencilla, alegre, lennoniana incluso en sus defectos. Breve y sentimental, beatlemanica, inspirada. Un single arrebatador. Liam le coje el gusto y da en el clavo como compositor.
Stop Crying your heart out tiene una losa llamada Sunday Morning calls. Se parece demasiado, aunque el dueto de voces Noel-Liam y la melancolía ayuda a tolerar el autoplagio. Es como una versión sin los coros Wagnerianos que jodían a Sunday..., que es sin embargo mejor canción.
Cuando llegamos al A queeck Peep, instrumental, descubrimos que el Lp no tiene una dirección clara, un concepto de cómo ha de ser, un proyecto que lo sustente. Meter un instrumental irrelevante a mitad disco rompe cualquier audición coherente, aunque el conjunto ya demostraba falta de coherencia.
De Probably all in the mind lo mejor que puede decirse es que tiene un aire a Who Feels Love. Pero en malo. La psicodelia stonerroseniana de la mentada canción se queda en astracanada mediocre que oculta su menudencia tras el exotismo de su sonido. El Lp ya va cuesta abajo.
She's Love es sencillamente la peor canción en la historia de Oasis. Un pobre intento de Noel de ser un Ryan Adams, pero en versión pegajosa e irrelevante. Letra tonta, música peor.
Born in a Different Cloud es la otra joya de Liam del disco. Una balada oscura, mágica, elegíaca. Una letanía de rezos enérgicos emparentados con el mismísimo Jim Morrisson, una tormenta sonora de letra sugerente y tinieblas de acordes cenagosos.
Better man es una canción rock de relleno, irrelevante, tolerable, mediocre, carne de cara B.
Sorprende que con tan pocos mimbres, se dejaran fuera la muy resultona y pegadiza Thank you for the good Times, y la digna aunque poco sorprendente Shout it out loud. Caras B que hacían falta para apuntalar un album que se cae a pedazos por su propio peso.
Además tiene la portada más fea de toda la carrera de Oasis.
Se nota que el disco me entusiasma especialmente.
Menos mal que su posterior entrega elevó el nivel bastantes enteros.

Mycroft
Ficha de Disco enviada por
Mycroft
el 29 de Enero de 2007
visitantes