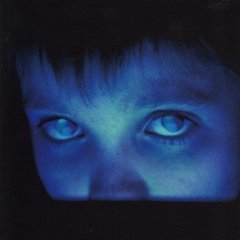 Sinopsis
1. Fear Of A Blank Planet
2. My Ashes
3. Anesthetize
4. Sentimental
5. Way Out Of Here
6. Sleep Together


Steven Wilson - Voz, guitarras, teclados, productor
Richard Barbieri - teclados, piano
Colin Edwin - bajo
Gavin Harrison - bateria

Crítica


Puntuación
del crítico: 9

Otra perla sacada del incesable horno creativo que es la cabeza de Steve Wilson, tras su reciente Blackfield II. Nos entrega un disco netamente mas rockero, pero a la vez com momentos mas intimos y sensibles, creando un trabajo repleto de contrastes, y que le sirve para criticar el estado de la juventud actual, su apatía, materialismo, poca involucración y total dependencia de las nuevas tecnologías. La era Playstation, vamos.


"Fear of a Blank Planet" es un tema directo, guitarrero, con una estructura que juega con ritmos dentro de otros, con adornos de teclados pero sin excesivo protagonismo, muy en la linea de Deadwing, sin grandes sorpresas. Lo mejor el estribillo, y el riff cuando engancha de nuevo la parte mas agresiva. 7 minutos que se te pasan volando y suponen una gran presentacion.


"My Ashes" recupera a los Porcupine mas etereos y elegantes, con guiños a los tiempos de "Lightbulb Sun" y "Stupid Dream", convirtiendose en una de sus mas hermosas composiciones. Perfectamente podia haber aparecido en cualquiera de los trabajos del proyecto Blackfield, pasmandome todavia mas la facilidad que tiene Wilson para crear ambientes repletos de arreglos sin resultar cargantes.


"Anesthetise" nos muestra en sus 17 minutos de duracion buena cantidad de registros. Sus primeros 5 minutos nos entregan un tema misterioso, con toques psicodélicos, y sin gran protagonismo de las guitarras, y sí de la voz, que se muestra de lo más comoda en los registros mas agudos y suaves. Tras el solo que nos brinda Alex Lifeson de Rush, nos lavan la cara del tema arropado en un magnifico trabajo de a la batería y los teclados, mostrandono un riff de guitarra afilado muy grave que nos lleva hasta la parte mas claramente rockera del trabajo. Le siguen diversos juegos de ritmos y riffs que nos hacen creer que el tema esta acabado, para sumergirnos en otra gran parte, claramente deudora de Pink Floyd por el ambiente y el uso de los teclados, que me resulta soberbia. Con "Anesthetise" han firmado otro gran capitulo en su discografia.


Otra hermosa pieza es "Sentimental", donde el piano es junto a la voz el artifice de que ésta sea una de las canciones mas "sentimentales" de todo lo escrito por Wilson hasta el momento, pero sin grandes aspavientos, bastante lineal en su estructura y melodía, salvando los minutos previos al final.


"Way out of here",con su comienzo oscuro, pero terriblemente emotivo, desemboca en otro monumental tema lleno de potencia y crudeza pero que en ningun momento se hace pesado, pese a sus 7 minutos y pico. Otra muestra mas del perfecto ensamblaje de la banda, y de la gran produccion que de nuevo realiza el británico. Además, en ciertos pasajes especialmente guitarreros, me suenan ligeramente a Opeth, por las melodías.


Otros 7 minutos mas, con "Sleep Together", y otra cancion en la que deciden empezar muy poco a poco, relajadamente, pero que desemboca en una orgia de teclados y violines, que no la convierten en la mejor cancion del disco, pero mantiene el gran nivel del disco.
Asi que de nuevo lo han vuelto a hacer , entregarnos un nuevo discazo, repleto de momentos memorables, un poco mas oscuro que lo anterior, con cierto aire pesimista. Desde luego es sorprendente la capacidad de trabajo de Steve Wilson, merced a sus diversos proyectos, y que en ningun momento baje la guardia en lo que a calidad se refiere. Solo me queda esperar con ansia ese poyecto en el que parece que se va a asociar con Mikael de Opeth, y Mike Portnoy de Dream Theater. Tiemblo de gozo.

Ficha de Disco enviada por
pitopocho
el 24 de Mayo de 2007
video

visitantes