Historia real de un exorcismo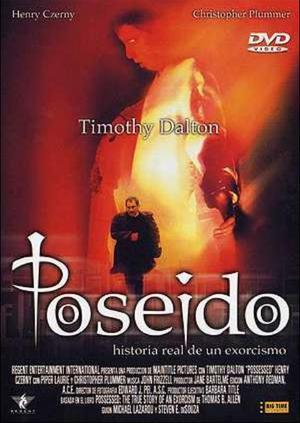 Sinopsis
1949. Robbie es un niño absolutamente normal hasta que un día comienzan a suceder fenómenos terroríficos a su alrededor. Así los muebles se mueven solos, se escuchan voces extrañas... Sus padres recurren a la ayuda del padre McBride.

Crítica

Puntuación
del crítico: 4

Hasta cuándo las distribuidoras cinematográficas dejarán de tomarle el pelo a los espectadores, tal vez nunca; ésto viene a colación porque "Poseído" se realizó originalmente en formato para televisión, pero Videocine y Quality decidieron estrenarla como producción fílmica (a ver si recaudaban algo antes de sacarla a video), lo cual de entrada ya es una estafa, y luego para terminarla de amolar llevan una vez más el tan vapuleado tema de la posesión demoniaca a la pantalla.



"Poseído" está basada en el exitoso libro "Possessed: The True Story of an Exorcism" escrito por Thomas B. Allen, historia basada en un acontecimiento de la vida real sucedido en 1949, cuando la Iglesia realizó un exorcismo en Estados Unidos.

El filme lleva en el rol estelar al resucitado Timothy Dalton, quien encarna a William Bowden, un profesor jesuita de la Universidad de St. Louis, que es acechado por las memorias de su pasado en la milicia como capellán durante la Segunda Guerra Mundial, quien debido a un hecho sobrenatural tendrá que luchar por la vida de un niño preso del demonio, con el riesgo de perder sus creencias y su propia existencia.



La posesión diabólica es uno de los temas más controversiales para la Iglesia Católica, por lo que ha sido un tema recurrente en el cine, teniendo en la película "El Exorcista" su mejor recreación, por lo que (sin el afán de compararlas) "El Poseído" resulta un chiste lento, una cinta repleta de estereotipos, llena de escenas baratas y faltas de calidad, que más que atemorizar provoca risa y las ganas irresistibles a salir del cine.



Un consejo: si han visto "El Exorcista", no vean ésta.

dolblpe
video
visitantes