Sin hogar, sin lugar a donde ir, como un completo desconocido, como una piedra rodante.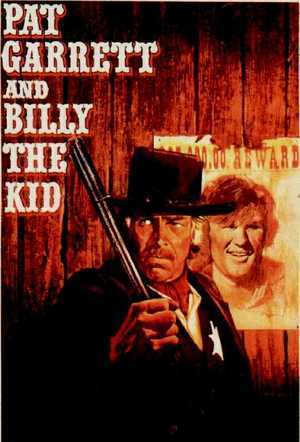 Un poema lírico; una epopeya elgíaca; el fin de una épica
Pat Garrett y Billy The Kid
Título original
Pat Garrett and Billy The Kid
Nacionalidad
Estados Unidos de América
Año
1973
Género
Western
Formato
Color
Duración
110
Director
Sam Peckinpah
Guión
Rudy Wurlitzer
Fotografía
John Coquillon
Música
Bob Dylan
Producción
MGM
Reparto
James Coburn, Kris Kristofferson, Jason Robards, L.Q. Jones, Bob Dylan, Richard Jaeckel, Katy Jurado, Slim Pickens, Chill Wills, Harry Dean Stanton, Barry Sullivan, Charlie Martin Smith, Jack Elam, Luke Askew
Sinopsis
Son amigos íntimos y los peores enemigos. Uno es Billy el Niño (Kris Kristofferson), quien impone su propia ley. El otro representa a la ley: es el sheriff Pat Garrett (James Coburn), que una vez cabalgó junto a Billy. Con una emocionante banda sonora de la mano de Bob Dylan (quien también hace el papel de Alias, compañero de Billy) y con algunos de los actores iconos del Western, la saga de Sam Peckinpah sobre una de las mayores leyendas del oeste se presenta con una magistral restauración para el disfrute de todos. Por primera vez desde que dejó la sala de edición, la película mantiene en equilibro la acción y el desarrollo de personajes que Peckinpah buscaba, una mezcla de ira y elegía basada en las notas del director y en la perspicacia de sus colaboradores. La diferencia es abismal, tan diferente como no dar en el blanco o acertar de pleno.

Crítica

Puntuación
del crítico: 10

Magistral Western del indio Sam Peckinpah. "Pat Garrett y Billy The Kid" es una balada Country-folk teñida de tragedia griega. Narrada desde el punto de vista de un aedo-rapsoda,Bob Dylan, que a modo de un Homero nos cuenta el fin de una época: la muerte de unos seres legendarios y míticos que no se resignan a afrontar que los tiempos han cambiado. «—Los tiempos están cambiando Billy.


—Los tiempos pueden que hayan cambiado, pero yo no». La película gana con los añadidos que se le han hecho, pues da una mayor hondura psicológica a "Patt Garrett"; la puesta en escena es magistral; el ritmo cadencioso y el lirísmo hacen que nos preguntemos, una y otra vez, !Donde se encuentra ya este cine! "desaparecido"; donde sólo Eastwood queda como representación. Que tiempos aquellos donde no existía Steady-cam y, por ello, cada plano, cada composición, cada segundo, cada sucesión de planos, cada travelling tenía una significación.Masacrada por los productores y no muy bien valorada por la crítica - y por el propio Peckinpah, que renegó del producto final- y mucho público, por perecerle una película lenta y elegíaca esta película debe ser degustada, en mi opinión, como una exquisitez de Gourmet. Creo que la nueva versión es un acierto. El ritmo es magistral, pues asistimos a la defunción de un género, de un estilo de vida, de un código ético que se muere. Luego vino Eastwood y lo enterró definitivamente."¿por qué no lo matas?…¿por qué?, es mi amigo." la amistad traicionada y el final de un tiempo sin futuro, que ya es el pasado, regido por un estricto código ético-moral como forma de entender y vivir la vida. Pat Garret & Billy The Kid es un western triste, diría que es un ocaso perpetuo. Bob Dylan, que además de tener un papel (calzado para él), ha compuesto la banda sonora de este requiem. El western estaba muriendo (1973) y está película habla de eso, Peckinpah escribe su película más sentida sobre el oeste y los mitos que vivieron en esa tierra. Mitos que viven y mueren a balazos pero que perviven en el imaginario, uno de sus personajes le dice a Billy, luego de un duelo, mientras agoniza "Aunque sea, sé que hablarán de mí". Cuando uno se va muriendo, sabe que está tocando la puerta del cielo...

Ficha de Película enviada por
Grego
el 17 de Marzo de 2007
visitantes