Destruye a tu enemigo!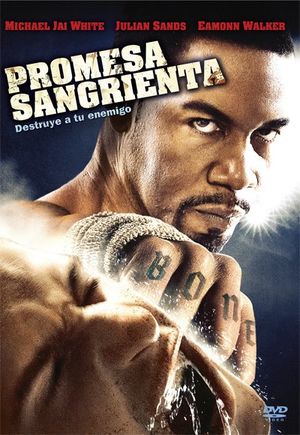 Sinopsis
Isiah Bone es un ex convicto que ingresa al mundo de las peleas clandestinas de Los Ángeles, después de derrotar al campeón representado por James, el jefe de la mafia local este quiere que participe en una serie de peleas internacionales de alto riesgo, pero Bone tiene sus propios motivos personales para James y tiene que ver con un asunto no resuelto hace ya varios años.

Crítica

Puntuación
del crítico: 6

Muy buena película de acción protagonizada por Michael Jai White a quien muchos recordaran por Spawn , Soldado Universal: El Retorno y Invicto 2 , en este film a diferencia de los antes mencionados si tiene mucha más oportunidad de lucir sus habilidades en artes marciales, la historia a simple vista puede parecer bastante típica y en cierta forma lo es, pero entretiene y no solo por la acción si no también por la trama y los personajes, Bone es un personaje para recordarse, aunque apenas conocemos sobre él, pero conformé se desarrolla el film conocemos sus motivaciones y por que busca enfrentarse al villano del film James interpretado por Eamon Walker, el resto del reparto cumple satisfactoriamente. En cuanto a la acción es de lo mejor, sobre todo en el tramo final. Como dato curioso el Director es Ben Ramsey quien fue nada más ni nada menos que el que escribió la espantosa Dragón Ball Evolution y además solo ha dirigido dos películas, Love and Bullet en 2002 y esta que nos ocupa, aunque es justo mencionar que aquí realiza una buena labor en la dirección, quizá lo suyo sea dirigir por qué escribir guiones…pues sin comentarios.


Blood and Bone vale mucho la pena y no solo por la acción si no también por su entretenida historia. Sin duda los aficionados a la buena acción la disfrutaran.

CHOOSE YOUR DESTINY
video

visitantes