Pride and Prejudice.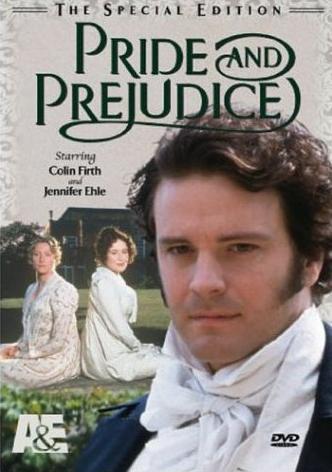 Orgullo y prejuicio (T1)
Título original
Pride and Prejudice
Nacionalidad
Reino Unido
Año
1995
Género
Drama · Romantica
Formato
Color
Duración
60
Director
Simon Langton
Guión
Andrew Davies (Novela: Jane Austen)
Fotografía
John Kenway
Música
Carl Davis
Producción
BBC / A&E Television
Reparto
Colin Firth, Jennifer Ehle, David Bamber, Crispin Bonham-Carter, Anna Chancellor, Susannah Harker, Alison Steadman, Benjamin Whitrow, Julia Sawalha, Polly Maberly, Adrian Lukis, Emilia Fox
Sinopsis
Adaptación en formato miniserie de la famosa novela de Jane Austen ambientada a comienzos del siglo XIX en el que la lucha de clases y el orgullo intentará separar un amor verdadero.

Crítica


Puntuación
del crítico: 8

Dicen los entendidos que esta es la mejor adaptación de una novela de Jane Austen. La verdad es que el trabajo de Andrew Davies a lo largo de los seis capítulos es magnífico, describiendo perfectamente el amor/odio entre el señor Darcy y la señorita Bennet.

Aunque no comparto la pasión desmesurada de algunos hacia esta miniserie (ceo que la BBC y Andrew Davies han hecho cosas mayores) he disfrutado enormemente con ella y con su reparto.

Colin Firth es Darcy, el papel le viene como anillo al dedo y por supuesto lo borda. Jennifer Ehle en el papel de su vida crea una deliciosa y entrañable Lizzy Bennet y pese a que no mucha gente la destaca a mi me encantó el papel de Alison Steadman como la matriarca de los Bennet, muy muy divertida.

Davis

visitantes