Fly me to the moon...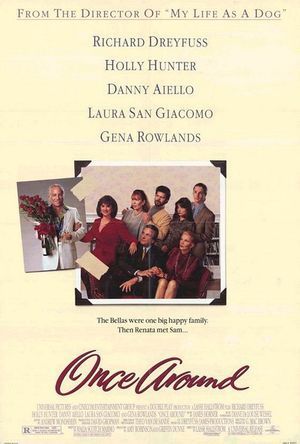 Sinopsis
Renata quiere casarse, pero el mismo día de la boda de su hermana, su novio le abandona. Para superar la depresión, Renata comienza un curso para vendedores y allí conoce a Sam, un hombre mucho mayor que ella, charlatan y entrometido, pero millonario gracias a las numerosas ventas que realiza.

Crítica


Puntuación
del crítico: 8

Flamante debut en América del genial director sueco Lasse Hallström con un drama familiar, estupendamente escrito y con un reparto inmejorable.
Deliciosa Holly Hunter, Danny Aiello y Gena Rowlands sensacionales... pero sin duda lo más destacado es el reencuentro con el mejor Richard Dreyfuss en años. Sencillamente soberbio e inolvidable su papel de Sam Sharps.
Aunque con algún bajón de ritmo en las casi dos horas de duración, es una película entretenida y con algunas secuencias brillantes que huyen del sentimentalismo.
Muy buen final.

Davis
video

visitantes