La oscuridad se llevará el amanecer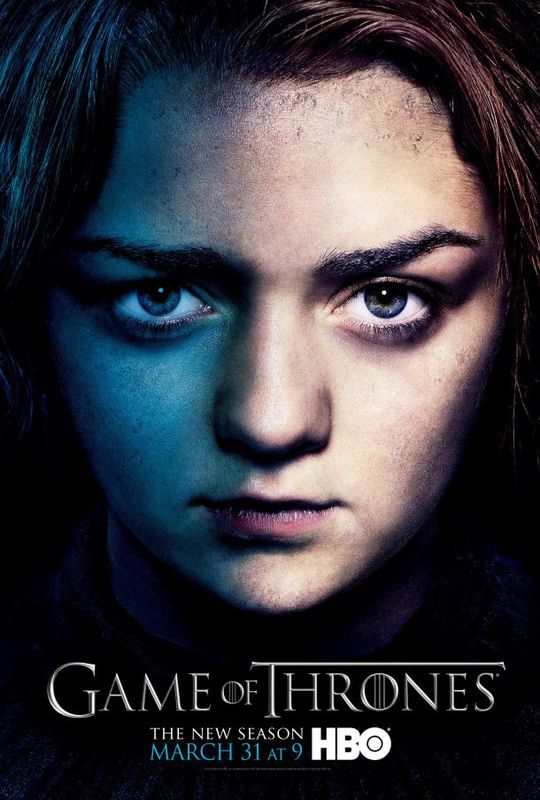 Sinopsis
Adaptación de la HBO de la famosa serie de novelas medievo-fantásticas, estando en producción inicialmente un episodio piloto y ampliándose después a una primera temporada de 10 episodios. La historia de Canción de Hielo y Fuego se sitúa en un mundo ficticio medieval, principalmente en un continente llamado Poniente pero también en un vasto continente oriental, conocido como Essos. La mayor parte de los personajes son humanos pero a medida que la serie avanza aparecen otras razas, tales como los fríos y amenazadores Otros del Norte y los dragones del Este, ambos supuestamente extintos al principio de la saga. Hay tres líneas argumentales en la serie: la crónica de la guerra civil dinástica por el control de Poniente entre varias familias nobles; la creciente amenaza de los Otros, apenas contenida por un inmenso muro de hielo que protege el norte de Poniente; y el viaje de Daenerys Targaryen, la hija exiliada del rey que fue asesinado en otra guerra civil hace quince años, quien busca regresar a Poniente a reclamar sus derechos. Estas tres historias interactúan entre sí y son extremadamente co-dependientes. (FILMAFFINITY)

Crítica

Puntuación
del crítico: 10

Creo que la mayoría de los espectadores estaremos de acuerdo en que es la mejor temporada de "Game of thrones" hasta la fecha.

Un espectáculo de primer nivel que ha expandido su universo al mismo tiempo que ha reforzado todas las tramas de la serie. La segunda temporada pecó de ser algo dispersa a la hora de narrar los diferentes frentes y personajes pero este error se ha visto subsanado este año con un impecable desarrollo de personajes.



Uno de los mejores ha sido el Matarreyes en su duro peregrinaje hasta Desembarco del Rey. Ver la otra cara de un personaje hasta ahora malo hasta la médula le ha permitido a Nikolaj Coster-Waldau hacer una magnífica interpretación y a nosotros disfrutar de escenas como la amputación de la mano, el baño con Brienne of Tarth y el rescate de la misma de las zarpas de un oso.



La trama de Aria también ha sido genial porque la hemos visto cruzar la línea de la venganza y ponernos la miel en los labios con lo que está por venir (Valar Morgulis), o la de Tywin Lannister dando un golpe encima de la mesa y arreglando los matrimonios de Tyrion y Cersei.

La madre de dragones sigue imparable en la construcción de su ejército y liberación de esclavos, protagonizando uno de los momentos más épicos del año al final del episodio 4, una maravilla que te pone los pelos de punta.

La parte de Jon Snow con los salvajes tampoco tiene desperdicio así como la de Bran que comienza a desarrollar sus poderes de dominar a huargos y seres humanos (ese Hodor que va ganando fans a pasos agigantados), o las maquinaciones de la Mujer Roja (excelente Carice van Houten).

El 'momento' por supuesto ha venido en el penúltimo episodio, "The Rains of Castamere", donde la capacidad de dejar boquiabierto al personal de George R.R. Martin vuelve a ser probada.
Todo el episodio es impresionante, marcado por la fatalidad, sabes que algo se está cociendo pero no te esperas (salvo los lectores) esa brutalidad, te deja K.O. La crueldad del mundo de Juego de Tronos no conoce límites y sino que le pregunten a Theon Grevjoy.

En general cada trama de la serie ha sido apasionante, no se le puede poner ni un pero a esta temporada. Reparto en estado de gracia, guiones y dirección espléndidos y unas ganas de seguir viendo capítulos que no se puede aguantar. Grande.

Davis
video
visitantes