¿Qué extraño poder convierte en medio humano y medio serpiente?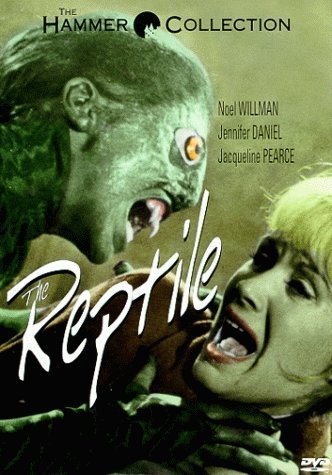 Cartel de la película
Sinopsis
Harry y su esposa Valerie heredan la casa del hermano fallecido de Harry, quien, según la versión oficial, ha muerto de infarto al corazón, pero las gentes del pueblo lo llaman "la muerte negra". Harry y Valerie sólo dispondrán de la ayuda del tabernero cuando comienzan a indagar en los extraños sucesos en torno a la muerte del hermano de Harry. Descubrirán que los cadáveres de dicho mal tienen en el cuello unas mordeduras, la cara oscurecida y espuma en la boca. Todo les hace pensar que la causante de la muerte podría ser una cobra, pero en Inglaterra no hay serpientes como esa.

Crítica

Puntuación
del crítico: 7

John Guilling, director y guionista al que debemos películas como Shadow of the Cat o guiones como el de Gorgona es el responsable de esta interesante película de la Hammer que se aleja de los monstruos clásicos de la Universal para ofrecer una historia más original de lo acostumbrado. Así, nos encontramos con una historia que se sirve del mito malayo de los hombres-serpiente. Pese a su originalidad y particular bestiario, o quizá por ello, el Reptil es uno de los films de la compañía inglesa menos conocido, y difícil de encontrar hoy en día.

Kraken
visitantes